As 2019 draws to a close, it's time to look ahead to 2020 digital marketing trends. Marketing strategies and capabilities are changing faster than ever before, and marketers must stay ahead of the curve to remain competitive.
Below, Creative Website Marketing outlines the 5 biggest digital marketing trends to expect in 2020.
1. Diversify Traffic Sources
This year, we have seen major changes to the search engine results page (SERP), specifically on Google.
Not only did Google modify its mobile search results to make ads blend in more with organic listings, but featured snippets, knowledge panels, and other SERP features have come to dominate the page. In turn, organic listings have been pushed further down in the search results.
Along with algorithm changes, these factors have had a significant impact on organic traffic. In fact, according to Jumpshot, this year we passed the point where over 50% of Google searches are now zero-click.
This showcases the ramifications of Google keeping users on its properties longer, which we expect to continue into 2020. As a result of Google's SERP changes, organic traffic for many websites is fluctuating or declining.
Therefore, in 2020, businesses need to focus on diversifying their traffic sources.
Referral traffic
Building up referral traffic is one way to help safeguard against organic losses. So, how can you start increasing referral traffic?
Produce and distribute useful content– not only articles and blog posts but also visual content like infographics, gifs, videos, and more. This can earn you links that drive users to your site.
Furthermore, ensure your website is on review aggregator sites and local directories. Write guest posts on industry blogs. Create a strategic social media calendar and be active on various platforms, providing users with information they need and content that engages them.
PPC
Another method to consider is PPC. Pay-per-click, or paid advertising, has numerous advantages. When Google Ads search campaigns are structured and managed well, for example, your ads can appear at the top of the SERP, above the organic results.
Expansive targeting capabilities and tools driven by artificial intelligence (AI) make PPC one of the most cutting-edge and effective strategies available to marketers. Paid ads not only on Google but also Facebook, LinkedIn, Pinterest, Amazon, or other sites can help you reach your customers without relying on organic performance.
Learn more about paid advertising with our complete guide to PPC.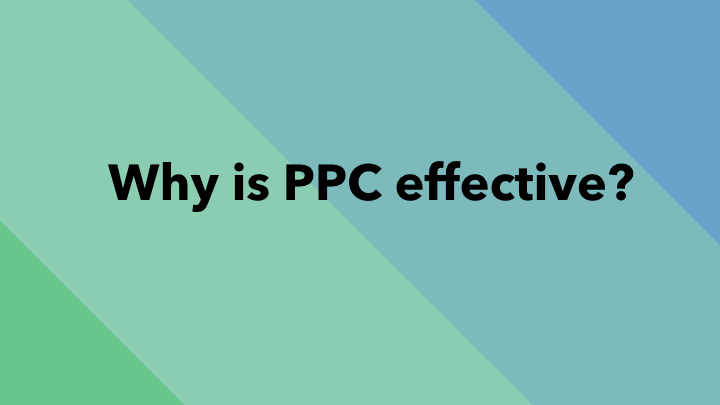 So, do I just give up on organic?

Absolutely not. With all this being said, organic traffic is still very important. While algorithm and SERP changes have complicated the recipe for consistent organic rankings, there are still tactics that can position you to perform well organically.
Even if you haven't seen a significant drop in organic traffic, it's wise to regularly audit your site for SEO and technical issues that may be impacting performance.
Tools such as Screaming Frog can help you evaluate the technical SEO elements of your website like h1 tags, redirects, 404 errors, and more. This is especially important if you've recently redesigned your site or migrated from http to https.
Meanwhile, use Google's structured data testing tool to validate your schema markup code. Identify site speed issues with GTmetrix or Google PageSpeed Insights.
Need an in-depth SEO audit or additional help with search engine optimization? Visit Creative Website Marketing's SEO services page to explore your options.
2. Continued Automation

Automation has helped to revolutionize the marketing industry, and our options will only continue to expand in 2020. While there are countless examples of marketing automation, several areas in particular are expected to see growth going into the new year.
Chatbots

Chances are, you already have a chatbot on your site. If not, you should seriously consider implementing one. Chatbots not only save you time but also enhance the user experience. Many consumers have come to expect sites to have an automated chat option available.
In fact, research and advisory firm Gartner predicts that by next year, chatbots will be involved in 85% of all business-customer interactions.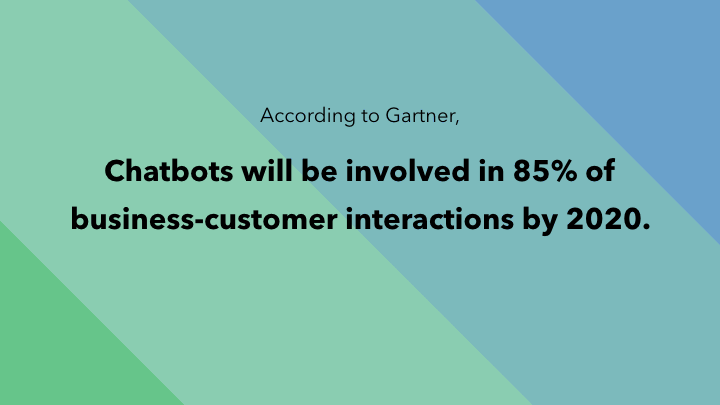 PPC strategies

PPC platforms have also harnessed the power of automation. Automated bid strategies, for example, rely on machine learning to improve campaign performance. While not perfect, these strategies reduce the need for manual optimization tactics like bid adjustments and ad scheduling.
Google's responsive search ads are another example of automation. Instead of writing and testing out different individual text ads, Google does it for you.
You write the ad copy, providing up to 15 headlines and 4 descriptions. Google tries out different combinations, using AI to determine and prioritize the best-performing versions. Responsive display ads work the same way, with the addition of images.
Google is not the only platform using automation to its advantage. Facebook's Automated Ads will outline an entire campaign for you based on your goals. The platform asks a few simple questions, then generates most everything you need to start your campaign.
Options like these will become more and more common going forward.
Reporting

Another area where automation will be transformative for marketers in 2020 is reporting. When done right, automated reports can save a tremendous amount of time without sacrificing accuracy.
Whether you are designing internal or external reports, several tools can help automate the reporting process. Google Data Studio, for example, allows you to pull in information from multiple sources and create reports that update dynamically.
With SEMrush, you can design custom reports with the "My Reports" tool. Meanwhile, Google Ads lets you create, save and schedule reports to be sent via email on a monthly, weekly, or daily basis.
In addition to chatbots, PPC strategies, and reporting, other applications of marketing automation like personalized email nurturing and product recommendations will continue to play a prominent role in 2020 digital marketing trends.
3. Complex Customer Journeys

For a while now, marketers have heard that the traditional marketing funnel is dead. What exactly does that mean, and is it true?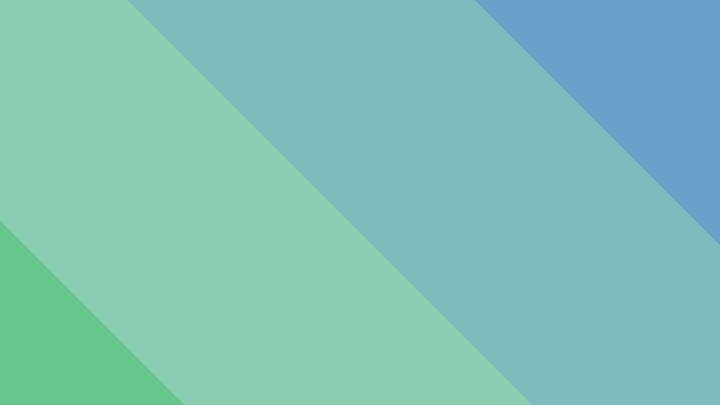 Well, it's not so much that the marketing funnel is dead; it's just become more complex. The stages of the traditional funnel– awareness, interest, consideration, action– are all still there. However, the linear nature of the funnel is where the biggest shift has occurred.
In the past, it was rather simple to trace the customer journey from, for example, someone seeing your ad to clicking on your site and making a purchase.
Today's customer journey, however, may involve multiple platforms, devices, channels, and interactions, and consumers may enter the funnel at any stage.
Someone might see your product in a celebrity's Instagram post and decide right then and there to purchase it. On the other hand, they may see an ad for your product several times before clicking on it, then take their time reading reviews about your business, researching your competitors, and perusing your content before converting.
Maybe they sign up for your email list and don't purchase from you until months later. Maybe they see your ads on Facebook but don't go to your website until they see your organic listing on Google.
In other words, there are so many different paths a prospect can take to become a customer. And once they become a customer, it's more important than ever to keep them engaged with your business.
Going into 2020, how can you adjust to this complex customer journey?
Develop an integrated digital marketing strategy.

Make personalization a priority. Individualized offers, personalized emails, and relevant ads will help you engage and retain customers.

Tailor your content and voice to each platform, but keep messaging consistent, authentic, and interesting.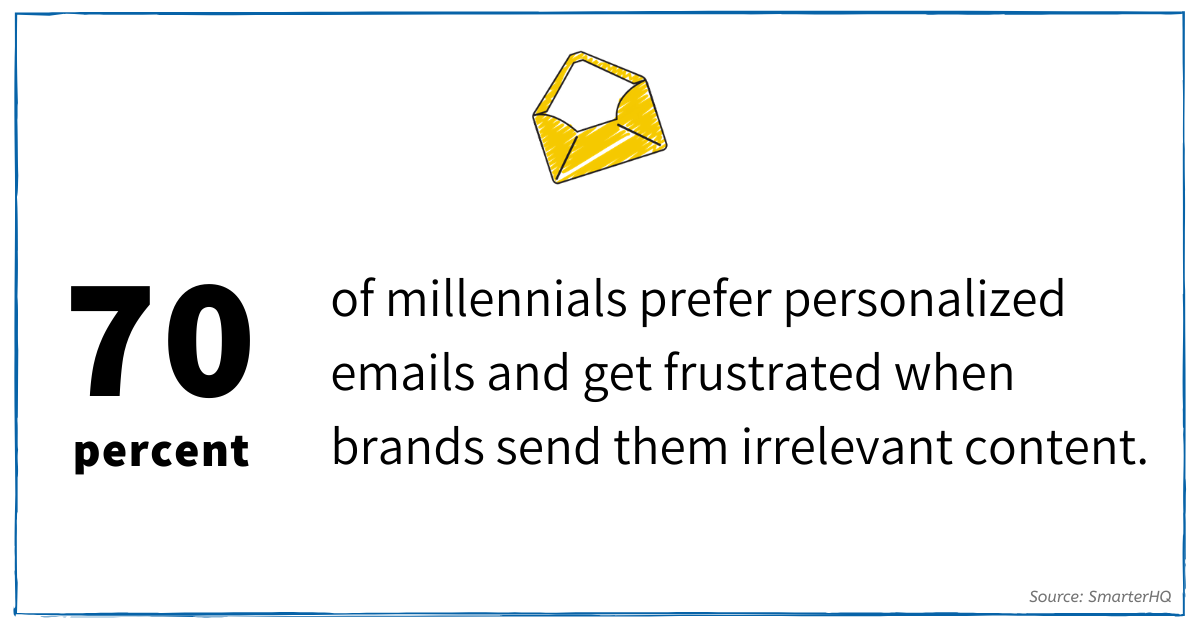 4. Content That Moves… Literally & Figuratively
Content that moves, literally
As marketers, we've all heard about how important video has become. However, it's hard to overstate just how powerful video can be. According to HubSpot, for example, 72% of customers would rather learn about a product or service by watching a video than reading text.
Gifs and animation can also interest, entertain, and engage users. Other types of interactive content like polls and quizzes, where the content responds to a user's action, is also something we'll see more of in 2020.
From videos to gifs to polls, creating content that actually moves can enhance engagement, keep users on the page longer, and help you communicate your message more effectively.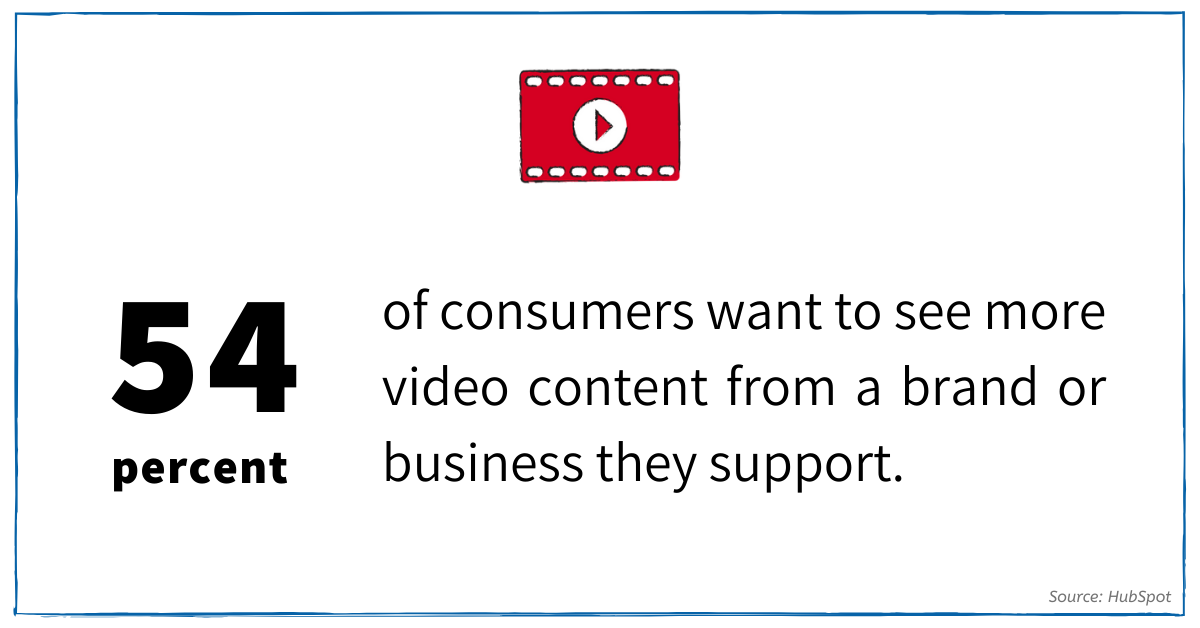 Content that moves, figuratively
In 2020, marketers will need to focus on connecting with audiences in an emotional, meaningful way.
A study by Accenture found that 63% of consumers prefer to purchase products and services from companies that stand for a purpose that reflects their own values and beliefs.
Therefore, one way to resonate with today's consumers is to generate content that lets people know what your business stands for. How can you do this?
Make posts about a charity or local organization you support. Create content that illustrates your company's positions on certain issues. Express your values, and connect those values to a larger conversation going on in society.
If your business doesn't feel comfortable with that, focus on showcasing your company's purpose. Reflect on questions like:
What motivates your employees to come to work every day?

What challenges does your business face, and what drives you to overcome them?

Why are people proud to be part of your company?

What impact do you want your work to have on your community, your industry, or society overall?
Define your purpose, and share content that highlights it.
Even if it doesn't relate to a social or political issue, this type of content can still demonstrate the values your company holds. That's a great way to forge and maintain a connection with your customers.
According to Kantar Consulting, brands with a high sense of purpose have experienced a brand valuation increase of 175% over the past 12 years. Thus, focusing on your company's purpose can generate numerous benefits.
5. Purchase Ability in Social Media Posts
The last of the 2020 digital marketing trends to watch will be the ability of users to make purchases from social posts.
Several platforms in particular are positioned to see a rise in social shopping. This will present advertisers with the opportunity to capitalize on purchase intent via social media.
Instagram
According to eMarketer, 1 in 10 users get on Instagram specifically to shop or discover new products. Plus, 130 million Instagram users tap on shopping posts every month.
In addition to Shoppable Posts, Instagram launched a new feature this year allowing users to purchase products directly in the app. Instagram Checkout saves the address and payment information of a user after their first purchase, making the buying process virtually seamless.
While only available to select advertisers right now, Instagram Checkout will likely become more widespread in 2020.
As it becomes easier for users to purchase items through Instagram from a wider variety of retailers, we expect in-app purchases to increase.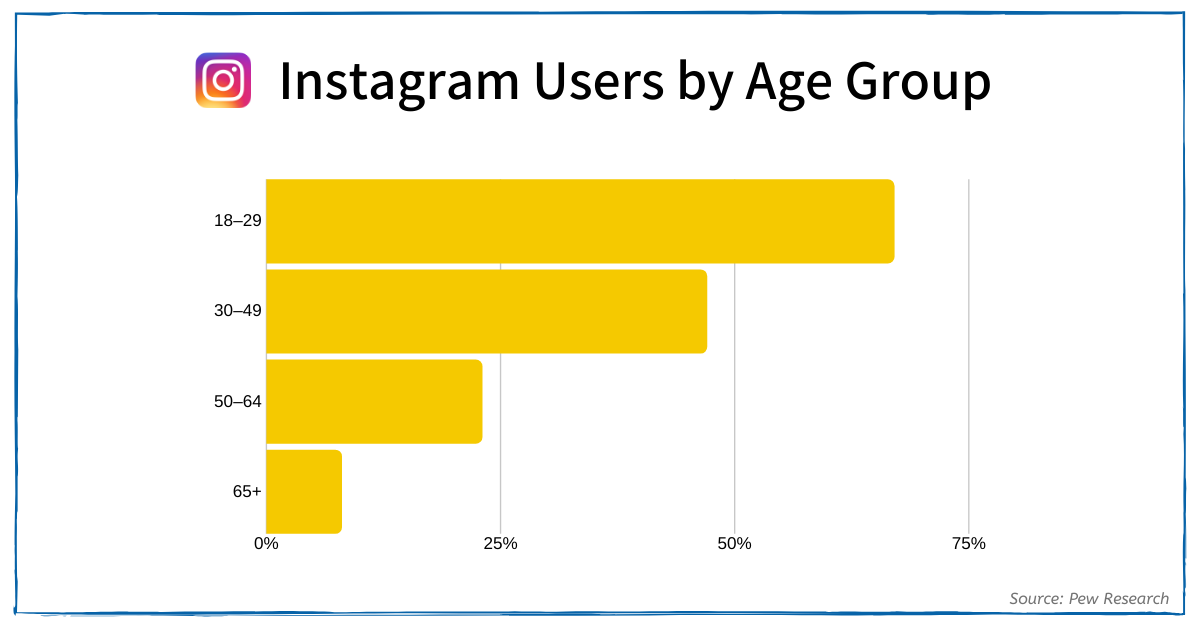 Pinterest
In addition to Instagram, Pinterest also has a platform suited for social shopping.
Buyable pins allow users on Pinterest to shop directly from the platform. Since their introduction in 2017, buyable pins have become more and more popular, influencing the way people use the platform.
Today, according to Pinterest, 70% of people discover new products on the social platform. 90% of users say Pinterest helps them decide what to purchase.
Furthermore, 72% of users say Pinterest inspires them to shop when they weren't initially looking for anything, and 66% buy something after seeing a brand's pins.
We anticipate social shopping to rise in 2020, and not just on visual-based sites like Instagram and Pinterest. We also expect other platforms to branch into this trend, offering marketers a wider array of options to promote their products or services on social media.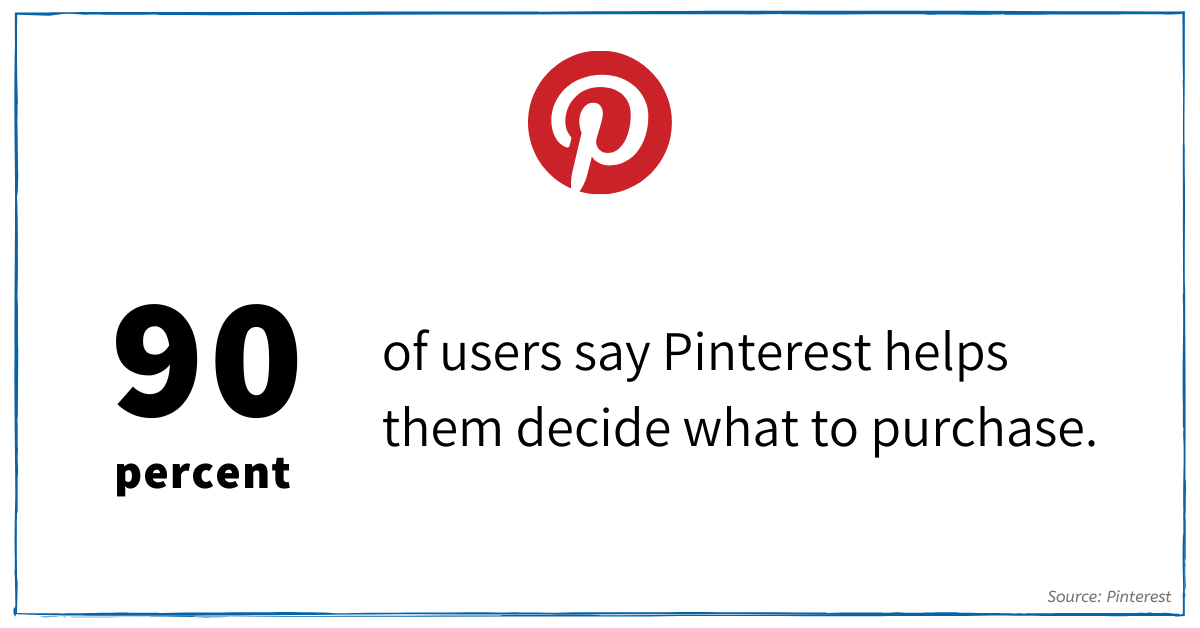 Summary
2020 digital marketing trends include:
Diversifying traffic sources

Utilizing automation

Adapting to a more complex customer journey

Creating content that moves

Preparing for a rise in social shopping
For many marketers, digital agencies can be a great resource for creating a diverse, sustainable marketing strategy.
Those interested can learn more about the 5 benefits of hiring a digital marketing agency, or reach out to Creative Website Marketing here.