Why is brand authenticity important?
The idea of brand authenticity has gained traction recently among businesses. Why? Today's consumers tend to be wary of where they give out their money and personal information—and rightfully so. We've all heard news stories of companies who mishandled sensitive client information or engaged in unethical practices. 
Events like these have informed the purchasing decisions of today's consumers, who have become more aware and more selective of where they bring their business.
Consumers now take into account many factors when determining which companies to patron, such as online reviews, privacy policies, and company reputations.
For businesses, this brings up an important question—How can you get consumers to trust you in the digital age?
Brand authenticity plays a big role in gaining the trust of consumers online. Content marketing is a great opportunity for businesses to showcase authenticity by telling their story and communicating their values.
Below, find four content marketing strategies for building brand authenticity. 

Be Transparent
Today's consumers crave authenticity. Companies who make unsubstantiated claims, appear "too good to be true," or lack personality will likely lose the trust of today's cautious and skeptical consumers.
In order to build trust in their brand, companies must be transparent. 
What does this mean?
Don't overpromise. Don't conceal aspects of your business from customers. Don't be shady.
Instead, be honest about what you offer. Set realistic expectations of what your customers will receive from you. And if you make a mistake, own up to it. 
Transparency can take different shapes depending on your business.
A restaurant, for example, could be transparent by describing their ingredients on their website, explaining where they come from and how they're prepared. A non-profit, on the other hand, might create a chart showing what their donations have been used for. 
There are countless ways to be transparent and honest online, and today's consumers will reward you for it.

Showcase Your Process
The piles of paperwork, the two-hour meetings, the endless cups of coffee, the late nights, the creative ideas bounced off co-workers—all of this is part of a company's process.
Everything from the way ideas are born to the way they are executed comprises your process, and each company's is different. Creating content that showcases your unique process can be a useful tool when it comes to demonstrating brand authenticity to consumers.
Your process can illuminate your values to your customers. For example, posting a Facebook photo of paperwork spread out on the desk can convey values of hard work and creativity. A short video of a brainstorming meeting in which employees are pitching ideas or engaging in funny banter can convey a positive company culture as well as values of collaboration and innovation.
In addition to elucidating your values, showcasing your process can help reveal the personality of your brand. Showing personality is key to engaging today's consumers. Another way to display personality other than by showcasing your process is by utilizing humor.

Use Humor
When used appropriately, humor can be an exceptionally effective tool to help your brand connect and build trust with consumers. Today's consumers rarely respond to impersonal marketing; they feel more engaged when a brand displays personality. Consumers are more likely to trust you if they can relate to you, and if they can sense there are real people behind the brand rather than just algorithms and automation.
Social media platforms are an ideal place to incorporate humor into your marketing strategy. For example, posting a funny gif with a relatable caption can show a sense of humor that consumers can connect with.
When the office runs out of coffee…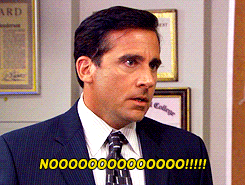 Funny comments or replies on social media can also showcase a sense of humor. Furthermore, as users like, favorite, and share your post, other users become exposed to your posts and, consequently, your brand.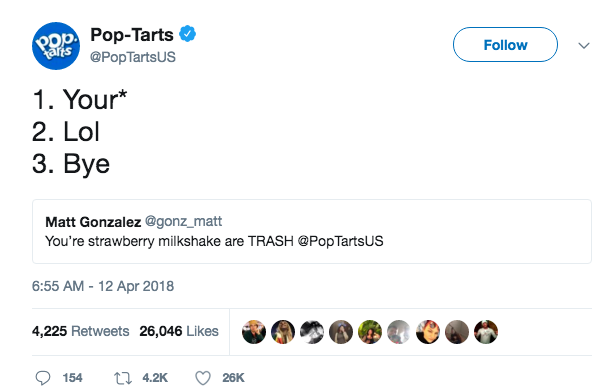 Timely content such as viral memes and pop culture references can help your brand stay relevant, as well as proving that you are not just a system of scheduled tweets and posts. 
In today's digital world, it is not effective to only produce content that explicitly promotes your brand or constantly solicits consumers to buy your products.
Instead, consumers respect brands that produce content intending to entertain and engage them. If consumers can tell that your brand is creative, relatable, and having fun, they are more likely to trust you, rather than think you're out to manipulate them into spending money.

Tell Your Unique Story
In addition to highlighting your process and incorporating humor into your digital strategy, telling your unique story also helps build brand authenticity. Every company has a story, but not every company shares that story effectively.
Sharing your story with consumers builds trust, as it shows consumers who you are. Dedicate an About Us section on your website to explain to consumers who you are. Include answers to questions such as:
How long has your company been in business?

How did you get involved in this industry?

What is the vision that drives you?
Illuminate what goals and values lie behind the brand, its practices, and its products and/or services. Share what drives and inspires you, and it will resonate with readers.
Furthermore, companies should spend time reflecting on what sets them apart. Are you a small, family business? Is your CEO a first-generation American? Are you a woman-owned business? Finding and emphasizing these unique qualities about your company can give you a competitive edge and distinguish you from others in your industry.
All of these strategies invite consumers to see beyond your products and services; instead, they are able to see you as a genuine, trustworthy, and relatable brand with whom they are willing to engage. By creating content that showcases your process, uses humor, and shares your story, marketers can shape the narrative of their brand into one that resonates with consumers—a brand with history, personality, and authenticity.
Check out Part 1 & 2 of our Contenting Marketing Series below:
Part 1: Beyond Blog Posts – Delivering Content Through New Formats
Part 2: The Value of Interactive Content
To learn more about how to optimize your digital strategy, contact Creative Website Marketing here.
Creative Website Marketing is a digital marketing agency in Nashville, TN, helping businesses throughout the country execute strategic brand awareness + lead generation efforts.