Search Engine Optimization (SEO)
---
What is SEO?
Search Engine Optimization (SEO) helps your website win the organic click by optimizing the content on your website pages, in order to appear as high as possible on the Search Engine Results Pages on Google and Bing. A well thought out structure helps build a technically sound foundation to provide users with the content and answers to the questions potential customers have, leading them to their next step in the sales funnel.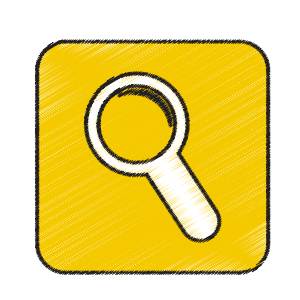 Intelligent Search
Today, the goal of search engines is to provide the most relevant results using machine learning and artificial intelligence (AI), based on semantic search capabilities. This allows search engines to better decipher user intent, the content of search queries, natural language patterns, and more. This evolution has changed the way a successful SEO strategy looks, so understanding how to build a holistic approach is key.
Successful SEO
Earning higher organic rankings requires a strong SEO strategy. Creative Website Marketing actively provides effective SEO services for businesses. Our approach is user-focused, built around understanding the customer journey and guiding a prospect through the funnel. Evaluating the current state of a website is critical in building a solid strategy and plan of action. Beginning with an SEO audit provides an assessment of website structure, technical foundations, and available optimized content. This will guide the development and execution of a successful SEO strategy.
SEO Audit
We use a variety of trusted tools and apply them to our proven process to evaluate all aspects of the current state of your website with recommendations for improvement.
Full Service SEO Management
Following a strategy plan, we manage all aspects of your SEO to build the right type of organic traffic flowing into your website.
SEO Strategy
We develop a customized strategy to elevate your organic presence to improve how search engines will evaluate your website, based on past performance and data-driven parameters.
SEO Projects with In-House Teams
Projects include optimizing Google My Business, managing local listings, adding Schema Markup, developing a content strategy, and more.
Quality > Quantity
We believe only in compelling content that elevates your brand, engages your audience, and showcases your value.
World Class Customer Service
We pride ourselves on being friendly and accessible. If you have a question for us, you can reach out anytime.
Monthly Reporting
We provide custom reports that detail relevant metrics regarding website performance and trends.
Full Transparency
When you work with us, you will know exactly what services you're paying for, as well as the results they produce.
Business that show up on the first page of search results get 92% of traffic.
Over half of all Google searches are no-click.
Google has a 94% search engine market share.
Starting At Pricing
We do our best to make digital marketing affordable for anyone with a budget. When it comes to SEO services, we offer one-time deliverables or monthly service options.
No Long-Term Contracts
We don't require long-term contracts, but we do ask for 3 months to work together. After that, it's month-to-month.
Contact Our Team
As a strategic partner, we focus on results and relationships. We constantly bring new ideas and the latest digital trends to the table.
Do I Really Need SEO?
Since 93% of online experiences begin with a search engine, yes, every business website needs SEO. This channel is very powerful, as it's the perfect way to connect and help prospects find the information they need, no matter where they are in their customer journey. Also, 47% of consumers view 3-5 pieces of content on a brand's website before talking to someone in sales from that company, so SEO is very important for connecting prospects with your brand online.
Where do I start my SEO strategy?
The best place to start is to evaluate what keywords your site currently ranks for, so the best place to start is the Google Search Console. Find the top search queries driving traffic to various URLs on your website, then request a free SEO audit to see what can be improved. You'll get an actionable checklist of what to fix and how to improve your SEO performance.
How is SEO changing?
SEO is always changing. Google dominates the search engine market share, and they are always trying to improve relevance for their users, so keeping a pulse on this platform is critical. Focusing on user experience, prioritizing mobile, creating helpful content across the buyer journey, and positioning for voice search are all areas of recent change and great places to start.
What are the most important ranking factors on Google?
Google has over 200 ranking factors, but some are more essential than others. These include technical SEO, having a website speed under 3 seconds, providing a secure website, producing quality content that addresses user intent all across the customer journey, positioning your website to be an authority in your industry, domain age, depth of content with relevant internal links, and much more.
How important are inbound links?
Google uses inbound links (links from other websites pointing to relevant pages on your website) as an indicator to help determine the authority of your website content. All inbound links are not equal, so the higher the quality of website that links to your site, the better.
How do I choose the best keywords?
The best way to start is by understanding user intent and then finding keywords that make sense. User intent can be broken into four sections:
Informational: Questions
Navigational: Branded searches
Commercial: Search terms like "best" and "top"
Transactional: Search terms like "buy," "price," and "for sale" 
If you currently rank for these keywords on page two in Google, targeting those terms is a great place to start optimizing to move up to page one. There are some great tools you can use for keyword research, including Google's Keyword Planner Tool.
What's better, SEO or PPC?
Effective SEO can get your website to be visible on search engines and rank higher over time, so it's a long-term strategy that can drive relevant traffic to your site. Learn more about how SEO helps your business. 
PPC expands your visibility on search engines, so your ad can come up on the first page, along with your organic listing. Thus, your website shows up in more places, increasing brand trust and positioning your website to win more clicks over competitors. Explore the ins and outs of paid advertising with our Complete Guide to PPC.
Is SEO affordable?
SEO done right takes a lot of work, but the long-term payoff can be invaluable. Creative Website Marketing offers affordable SEO services that start at $500/month, with more aggressive options available for faster results, depending on your goals and budget.
How soon can we start?
Right away. If you are looking for resources and help, Creative Website Marketing offers a free, no obligation consultation to identify opportunities and a plan of attack. Feel free to request your free conversation with our team of experts today.