Digital Marketing Strategy
---
What is Digital Marketing Strategy?
Digital marketing is as complicated and ever-changing as it is powerful and revenue-generating. Therefore, a strong digital strategy is needed to achieve success.
Rather than approaching online marketing efforts as segmented & separate, we recognize that all channels work together. From content marketing to social media and PPC, digital efforts must be part of a comprehensive, data-driven strategy that delivers results across the entire customer journey.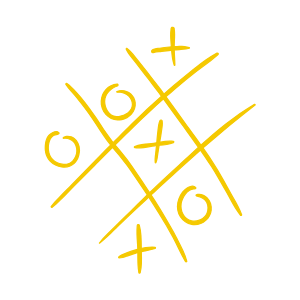 Full-Service Digital Marketing Management
Full-service management and strategy of all digital marketing efforts on a monthly basis.
Comprehensive Digital Audit
Review of current organic and paid media performance, competitor research, and recommendations to guide a strategy plan for improvement.
Paid Media Audit
Review of current paid media performance, competitor research, and recommendations to guide a strategy plan for improvement.
Organic Audit
Review of current organic performance, competitor research, and recommendations to guide a strategy plan for improvement.
World Class Customer Service
We pride ourselves on being friendly and accessible. If you have a question for us, you can reach out anytime.
Latest Digital Trends
We attend national conferences, work with leading platforms, and research the latest digital marketing trends to help your business stay a step ahead.
Data-Driven Strategy
We leave assumptions aside and let the data tell the story, allowing us to analyze what's working, what's not, and why.
Full Transparency
When you work with us, you will know exactly what services you're paying for. Questions, comments and collaboration are always welcomed.
Video will make up 80% of consumer online traffic by 2020.

Google drives 96% of mobile search traffic.
Businesses make an average of $2 in income for every $1 they spend in Google Ads.
Starting At Pricing
We do our best to make digital marketing affordable for anyone with a budget. When it comes to digital audits and strategy, we offer one-time deliverables or monthly service options.
No Long-Term Contracts
We don't require long-term contracts, but we do ask for 3 months to work together. After that, it's month-to-month.
Contact Our Team
As a strategic partner, we focus on results and relationships. We constantly bring new ideas and the latest digital trends to the table.
What's involved in digital marketing?
Digital marketing focuses on audience targeting of internet users at touchpoints all across the customer journey, so your brand appears at the right time and in the right places to engage prospects. The main online channels and platforms are search engines, social media, email, websites and apps. 
Whether you have digital marketing in place or are just getting started, developing a strategy with clearly defined goals is the place to begin. Once the digital strategy has been crafted, the tactics will be outlined to deliver on identified goals. Leading tactics include search engine optimization (SEO), paid advertising (Google Ads, Facebook Ads, etc.), content marketing, email marketing, social media marketing and conversion rate optimization (CRO).
Learn more about how digital marketing services can help your business grow:
What's the best way to approach developing a digital marketing strategy?
The key to success is to be 100% customer centric. To get the best results, you must define your marketing goals and understand who your ideal customers are. Once these areas are determined, a customized digital marketing strategy can be developed by leveraging each digital channel to make your brand visible at the right time with engaging campaigns. As you bring new prospects and leads into the digital marketing pipeline, the next step is to use marketing technology to help them move to the next stage in their journey, working to eventually turn them into a customer. Ideally this is an iterative process that continues to evolve and strengthen over time from a test & learn approach that's data driven.
Developing a digital marketing strategy can be a complex process. If you need help getting started, Creative Website Marketing offers a one-time comprehensive digital marketing audit. Request your audit now.
Would my business benefit from digital marketing?
Yes, definitely. Marketing has shifted to match the changing consumer behavior of researching online at any time of the day or night, at their convenience. As a result, if your brand isn't visible, then your business is missing out on the opportunity to engage with prospects and win new customers.
The B2C and B2B buying process is no longer linear. Consumers enter into the journey at various stages and through different mediums. The online sales and lead generation process is becoming much more complex and competitive for businesses. This goes for the online buying process as well. Providing an easy online buying process will help separate your business from competitors.
What is the biggest digital marketing mistake to avoid?
Looking for one silver bullet and jumping into one channel without a holistic digital marketing strategy that's driven by clearly defined goals. Digital marketing has many specialities and requires advanced skill levels to build out a strategy that's positioned for long-term success. Starting with a solid integrated strategy, driven by milestone goals with built-in agile flexibility to pivot based on data-driven results is a huge factor that contributes to overall success.
What are the benefits of working with a digital marketing agency?
One of the main benefits of working with a digital marketing agency is proper positioning for long-term growth by knowing what to do and how to execute so your team delivers on predefined marketing goals. This makes having the right digital marketing strategy and a full-service agency to manage and collaborate with critical in order to outpace competitors.  
Working with an agency that has up-to-date certifications in popular products like Google Ads, Facebook Ads, and more ensures that your business receives the most relevant expertise in a constantly changing digital landscape. The specialized expertise that an agency can bring from managing multiple client types across a variety of industries can significantly improve the ROI of your digital marketing program, helping your team meet and exceed marketing goals.
Learn more about the benefits of working with a digital marketing agency.
How soon can we start?
Right away. Submit your info below and we'll get in touch with you ASAP or use our chat feature now.
After you submit your info, someone from our team will get in touch with you ASAP. We'll reach out via email and schedule a convenient time to have a simple intro call.