When it comes to the Google search engine results page (SERP), we've seen major changes recently. Now, it looks like even more updates are coming– this time to Google's desktop SERP.
Not all users are seeing these changes yet, indicating that Google is testing out this new layout before rolling it out to everyone.
Changes to Paid Ads on Google's Desktop SERP
As shown in the examples below, the "ad" labels on paid ads have moved above the main link, whereas before they appeared below the link.
The website URL has also moved above the link, and is now black text rather than green. The altered text color is a subtle change, but it helps minimize the difference in appearance of paid ads and organic results.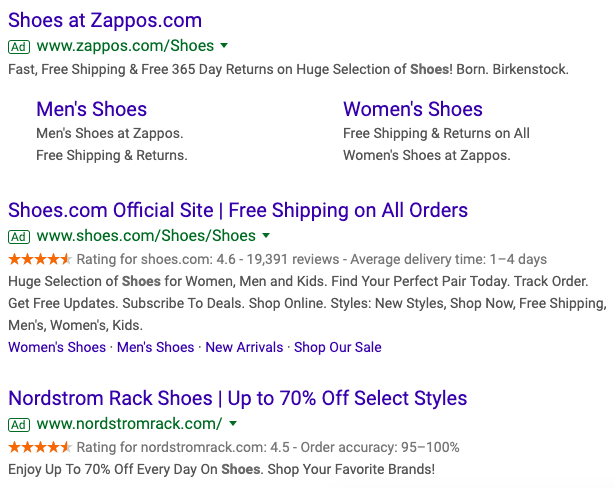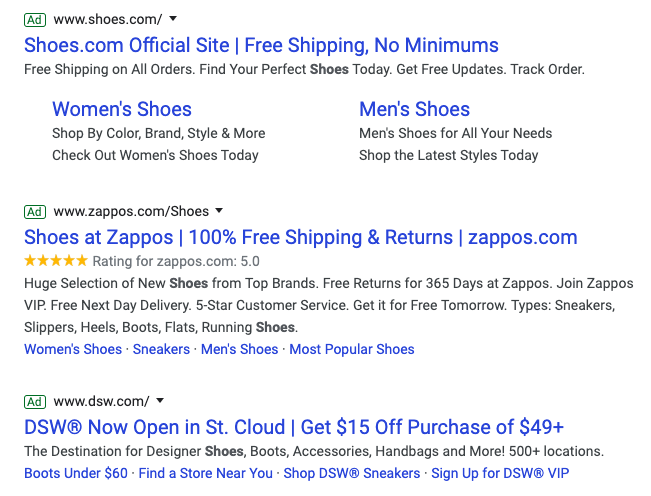 Changes to Organic Listings on Google's Desktop SERP
Like with mobile search results, the organic listings on Google's desktop SERP now feature favicons– small icons that show up next to the URL. Typically consisting of the company's logo, each of these small icons is unique to the corresponding website.
This will bring an additional element of branding to the organic listings on desktop computers and laptops. Users may decide to click on a certain listing, for example, because they see a logo they recognize.
As a result, brand awareness may become even more influential and important in digital marketing going forward.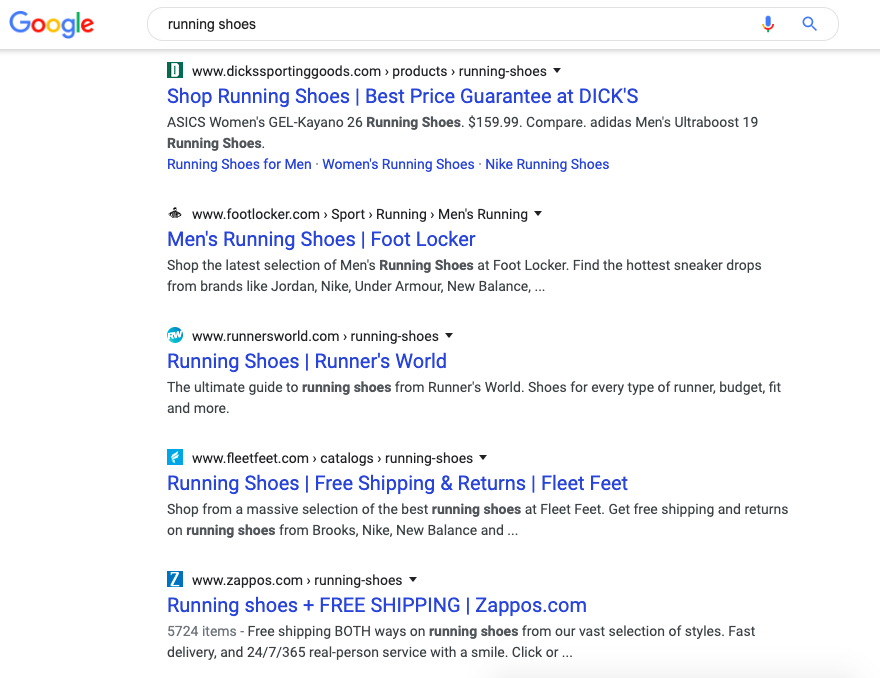 Additionally, URLs have been moved above the main link, just as with paid ads. This reinforces the trend of organic results and paid ads looking more and more similar. Even the "ad" label mirrors the favicon placement in organic results.
Past Google SERP Changes
Google search results have already seen a variety of impactful changes over the last few years. SERP features like knowledge panels, featured snippets, carousel results, and top stories have come to dominate the page.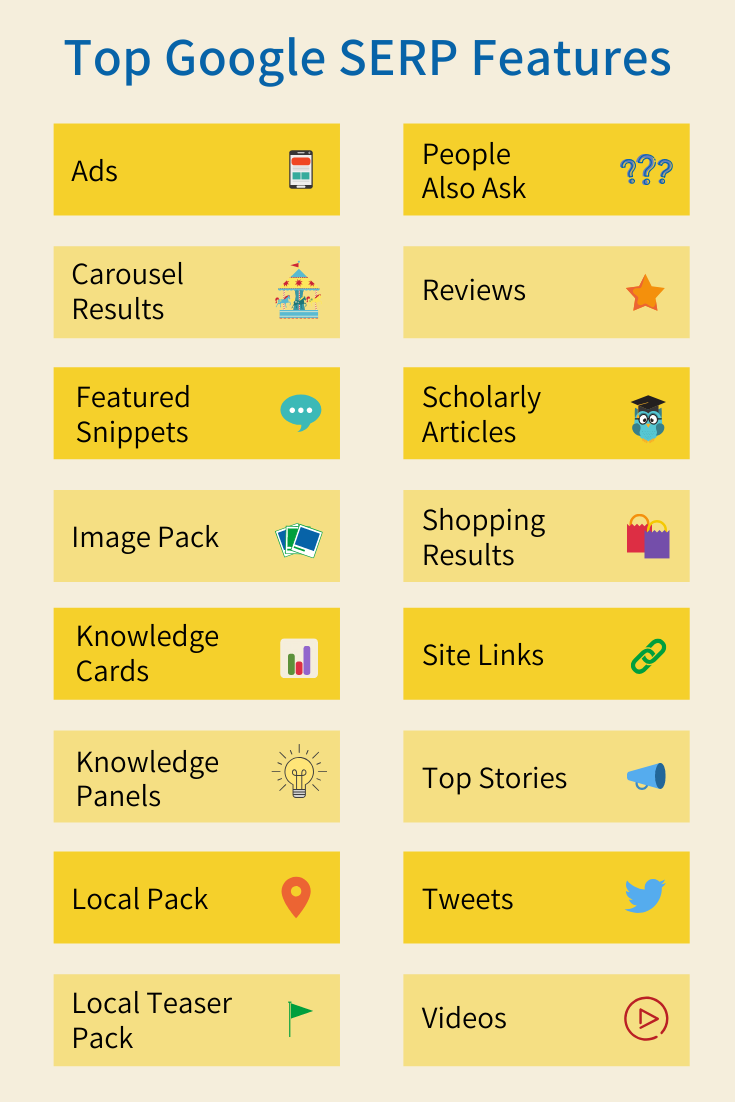 This has not only pushed organic results down the page but also kept users on Google longer, often providing the answer to a query without the user having to click. In fact, according to Jumpshot, more than half of all Google searches now result in zero clicks.
On top of all these SERP changes, Google also revamped its mobile search results this summer. Paid ads now blend into the organic results more naturally, and organic listings began featuring favicons.
Thus, the changes to Google's desktop SERP aren't all that surprising. We anticipate the updated desktop search result format will roll out to all users soon, but it's very possible that more changes may occur in the meantime.
Need help updating your SEO strategy to keep up with all these SERP changes? Explore our SEO Services or contact Creative Website Marketing here.