Adding to its repertoire of new features, Google Ads has begun offering image extensions. Available to all advertisers as of May 2021, this new extension displays a small image next to your text ad on the search engine results page (SERP).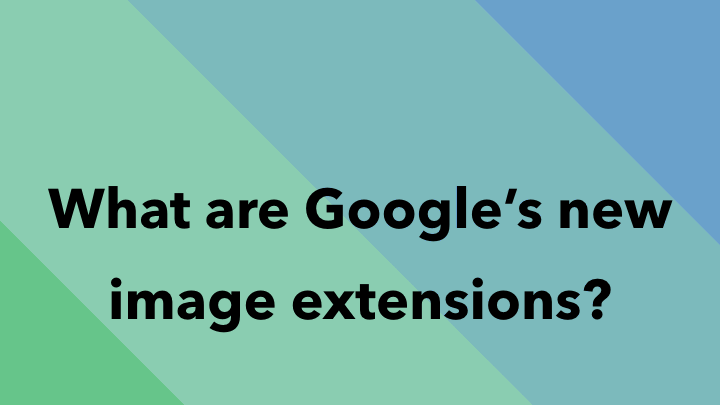 What Are Image Extensions?
Image extensions are a new ad extension in Google Ads. As shown in the example below, the image extension shows as a small photo next to your text ad on the SERP.
The image compliments your ad messaging and brings a visual element to your ad. 
Initially available only to select advertisers, this extension is now available to all advertisers globally. This announcement came in May 2021 during Google Marketing Livestream. 
Similar to Google's other recent innovations like gallery ads, image extensions are eligible to show up exclusively on mobile devices.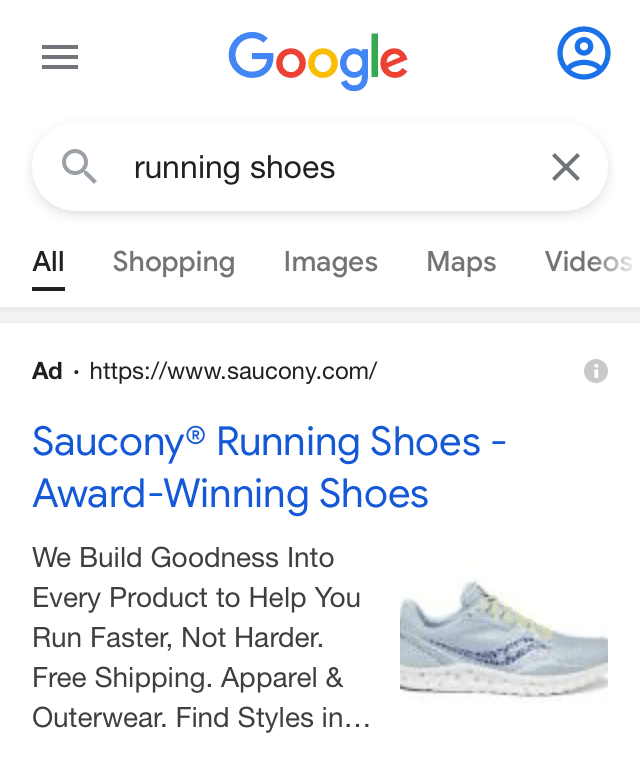 Since they are a new feature, there is not yet a wealth of data available on the effectiveness of these extensions. However, because they help your ads stand out on the SERP, we expect image extensions will boost mobile clickthrough rate (CTR) and help drive more traffic to your site. 
Furthermore, as Google has experimented with SERP layout changes recently, the format of these image extensions may be an indicator of what's to come with organic search results.
Consumers have become used to online experiences that merge visual elements with text and information. Google has responded to this shift by developing visual SERP features, adding favicons to organic listings, and other tactics to incorporate visual content on the search results page.
Ads with image extensions could potentially mimic what organic listings look like in the future.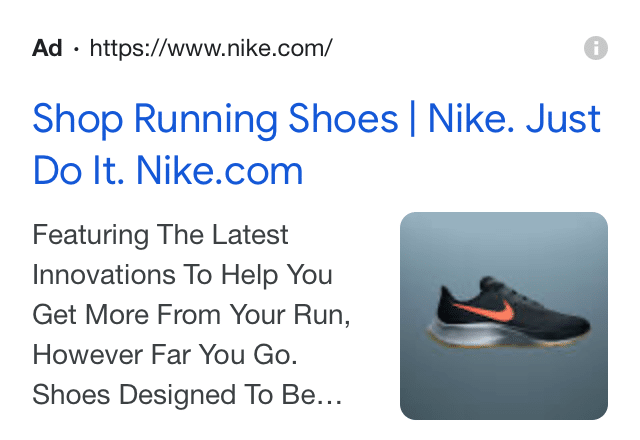 How Do I Create Image Extensions?
Update: Image extensions can now be added per campaign, whereas before they could only be implemented by ad group. This makes bulk uploads less cumbersome than before.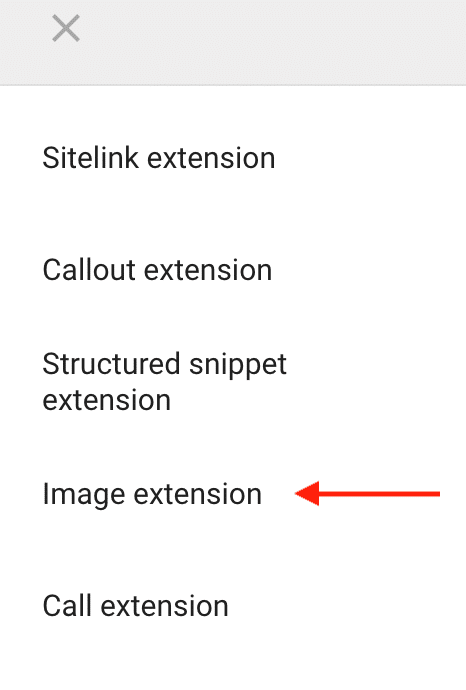 You can also add the image extensions to multiple campaigns or ad groups at once. The most efficient method for selecting multiple ad groups or campaigns is as follows: 
Start at the "All Campaigns" view in your account

Select the Ads and Extensions tab 

Toggle to Extensions, and click the blue plus button to add a new extension

Click on the Image Extension option 

This will bring up a new screen

Under the "Add to" dropdown, select either Campaign or Ad Group

Then click the blue link to select specific campaigns or ad groups

In the popup box, select each campaign or ad group you want to add the image extension(s) to

Click Done
Once you've selected all the ad groups or campaigns you want to include, you'll need to upload your images. Click the blue plus button in the Images box, go to the Upload tab, and choose the file(s) you want to display next to your ad. 
If you don't have image files ready to upload, you can enter your website's URL and Google will scan your site for images that meet their requirements. 
Like other ad extensions, your image extensions will have to be approved by Google once they're saved. After they're approved, the images will begin to show up next to your ads on the mobile SERP.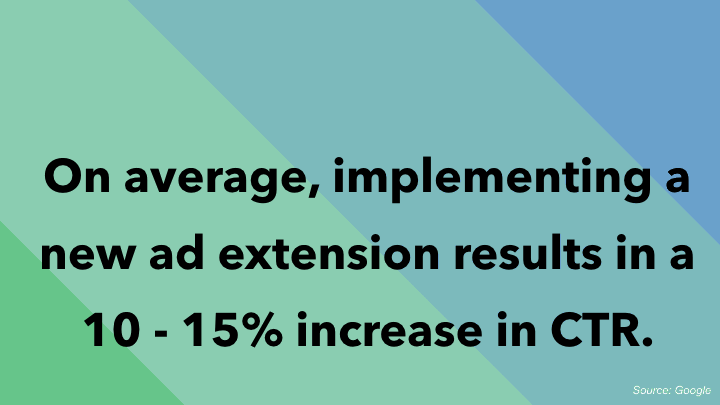 What Are The Image Requirements?
When Google first released image extensions, photos had to be in square format. However, you can now upload both square and landscape images. 
At least one square image is required. While the minimum size accepted is 300 x 300 pixels, the recommended size is 1200 × 1200.
Landscape photos are optional. They must have a 1.91:1 ratio with a recommended size of 1200 × 628. The minimum size Google will accept is 600 × 314.
Note that image file sizes cannot exceed 5120KB.
When Will They Be Available To All Advertisers?
Now! Image extensions are finally available to all Google Ads advertisers. This feature was in beta until May of 2021, but now every Google Ads account is eligible to use these extensions.
We recommend implementing image extensions as soon as possible, to give your add an engaging visual and help it stand out on the SERP.
Need help optimizing your Google Ads account? Browse our PPC Management Services and see how Creative Website Marketing can help your business get the most out of Google Ads. You can also request a proposal today.