Google ad extensions can benefit PPC advertisers in several ways. In addition to displaying additional information about your business, extensions also increase the real estate your ad inhabits when it shows up on the SERP. Because ad formatting factors into Quality Score, utilizing ad extensions can also contribute to efforts to boost ad rank.
As a result, ad extensions are a vital part of effective PPC strategy. Discover how the following 5 Google ad extensions can help engage users and lead to increased CTRs for your PPC campaigns.
Sitelink Extensions
Sitelink extensions allow users to jump to specific pages of your site directly from your ad. This gives you a chance to present users with more navigation options than just traveling to your main landing page.
Sitelinks appear below an ad, usually indented slightly to the right. They include a clickable headline and up to two lines of description.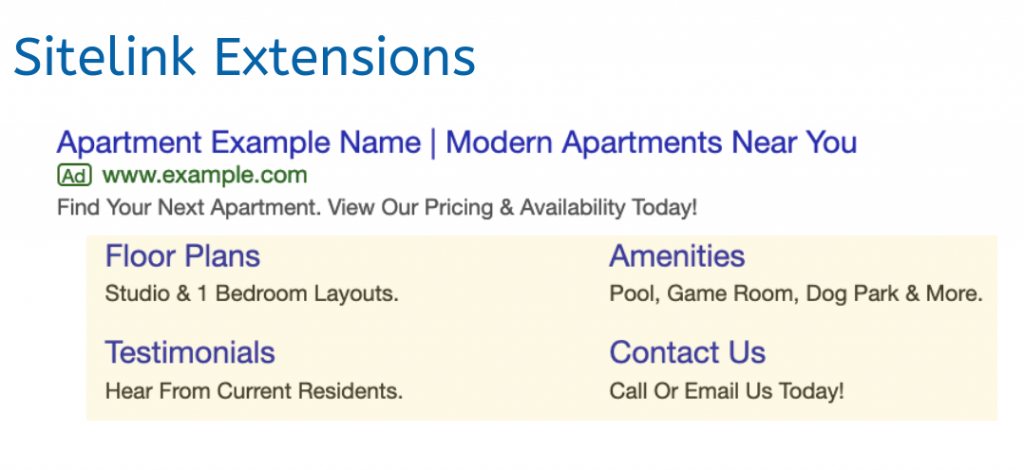 As demonstrated in the example above, sitelink extensions not only make your ad larger and more dominant on the SERP but also help direct users to the pages of the website most relevant to their needs and intent.
Structured Snippets
Consisting of a header and corresponding items in a list, structured snippet extensions highlight specific aspects of a business. These extensions appear as "snippets" beneath your ads that showcase certain offerings related to your company.

To create a structured snippet, you must select a header category from a pre-populated dropdown list, then enter "values." Values are the items that will appear in the list for that snippet. Google allows up to 25 characters for each value. Avoid listing more than one value per line, as this may result in the extension being disapproved.
Google offers a limited selection of category headers to choose from. Options include:
Amenities

Brands

Courses

Destinations

Models

Neighborhoods

Styles

Types
If you can't seem to find a header that corresponds with something your business offers, consider using a callout extension instead.
Callout Extensions
Callout extensions are another quick, easy way to highlight certain aspects of your business that might entice consumers to click through to your site. Callout extensions do not require you to select a specific category like in structured snippets; thus, callout extensions offer a bit more flexibility in the parts of your business you can choose to showcase.
Callouts appear as text underneath your ad. Like structured snippets, they are not clickable– instead, they're meant to immediately communicate concise aspects of your business to users.

To get the most out of callout extensions, think about what sets your business apart, and tailor those features to the needs of your customers.
Have you been in the industry for 20 years? Do you offer same-day shipping? 24/7 customer service? Award-winning products? Let searchers know!
By showcasing the things that make you unique, callout extensions set you apart from your competitors and communicate information that can resonate with consumers.
Location Extensions
When conveying the physical location of your business is important, your ads should feature location extensions.
These extensions display your business address and a map marker in your ad, making it easy for users to quickly identify your location. In addition to clicking through to your website, users have the option to click on the location extension to obtain directions.
For shops, restaurants, hotels, venues, and more, these extensions are invaluable for driving both online and foot traffic.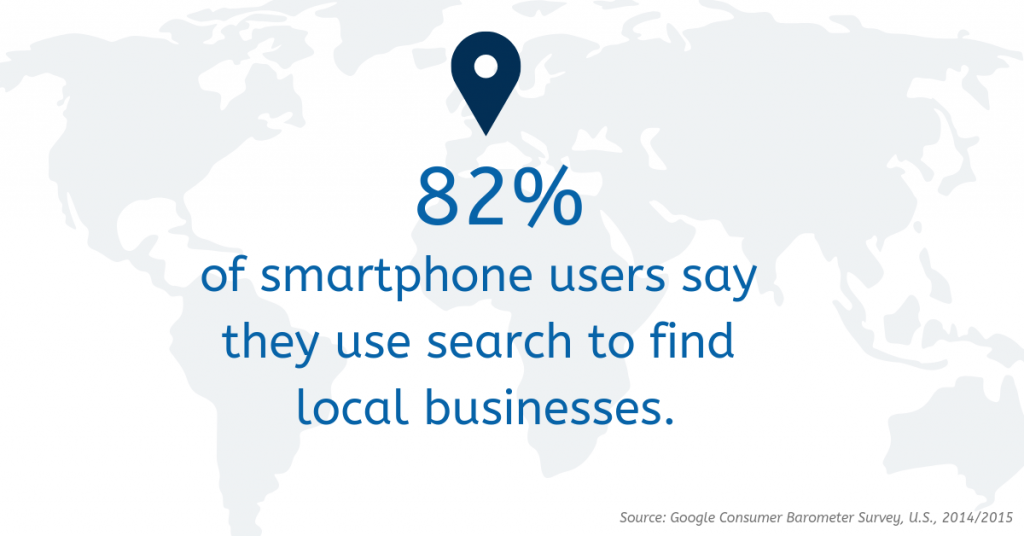 To enable location extensions, advertisers must sync their Google My Business (GMB) account to Google Ads. Don't have your Google My Business page set up? Check out this video for help.
For chain businesses, affiliate location extensions help consumers find the locations nearest them.
Call Extensions
Given the prevalence of mobile searches in 2019, call extensions play a critical role in engaging consumers. Call extensions display your business' phone number in your ad, often next to a phone icon. Users can simply tap the number and call you directly from your ad.
Even if they don't use the extension to call, many consumers are more likely to engage with brands that have their phone number listed in an ad. According to Google, 47% of consumers say they're more likely to explore other brands when a phone number is not included in search results.
Inserting a phone number in the actual text of your ad will result in the ad being disapproved by Google. So while it may seem like an extra step to create an extension rather than putting your phone number directly in your ad's description, it is part of Google's ad formatting guidelines. Plus, it frees up more room for you to write killer ad copy.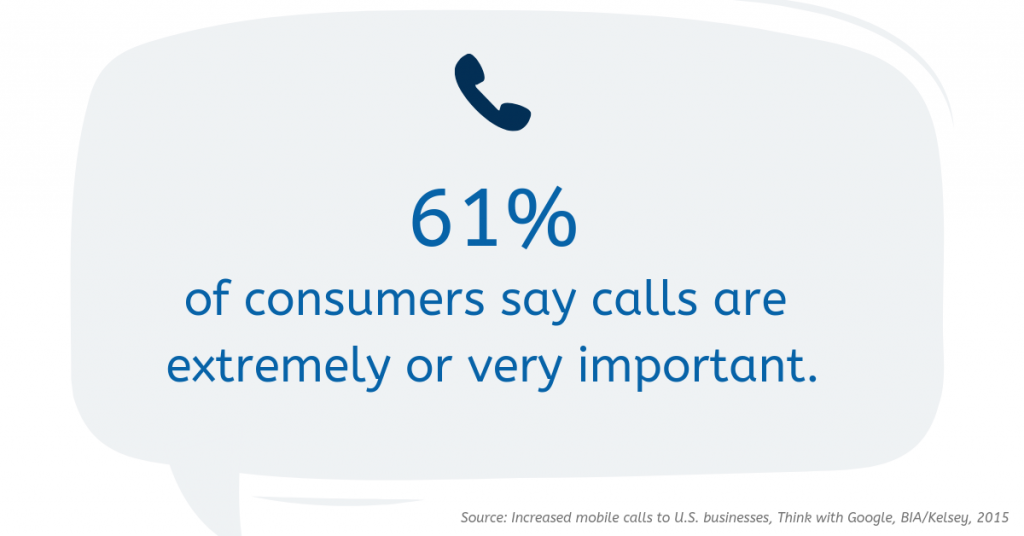 Google gives you the option to only show call extensions on mobile devices. While this may seem like the right choice in some cases, keep in mind that although users cannot call directly from desktop computers or tablets, they may still take note of your phone number and call from their mobile device. Furthermore, as noted above, a phone number can act as a trust signal to consumers and potentially lead to higher CTRs, regardless of device.
Will My Ad Extensions Always Show Up?
Google ad extensions are not guaranteed to show up all the time. However, the more extensions you utilize, the more likely it is that one or more will appear with your ad. And even when extensions don't show up, they can help your ad rank since ad formatting factors into Quality Score.
When extensions do appear with your ad, they broaden the amount of information that is immediately communicated to searchers. This increases the chances of your ad resonating with consumers and helps your business capitalize on user intent.
Additionally, ads with extensions take up more real estate on the search results page– meaning the search listings below your ad are pushed down even further, focusing the user's attention more entirely on your ad.
To learn more about PPC services or other digital marketing strategies, visit our website here.
Creative Website Marketing is a digital marketing agency in Nashville, TN, helping businesses throughout the country execute strategic brand awareness + lead generation efforts.