If you use Google Chrome, you may have noticed a new icon popping up in your address bar at certain times. After you've searched on Google and clicked through to a website, a small Google icon now appears in your address bar.
This icon allows you to access the SERP even after clicking through to a website, offering a brand new search experience for Google Chrome users.

What is This New Feature?
The Google icon appears in the address bar after you've searched for something on Google and clicked through to a website. If you click on the Google icon, it opens the search engine results page (SERP) you just came from in a panel on the right side of the screen.
In other words, you can now see and interact with the SERP while you're browsing a website.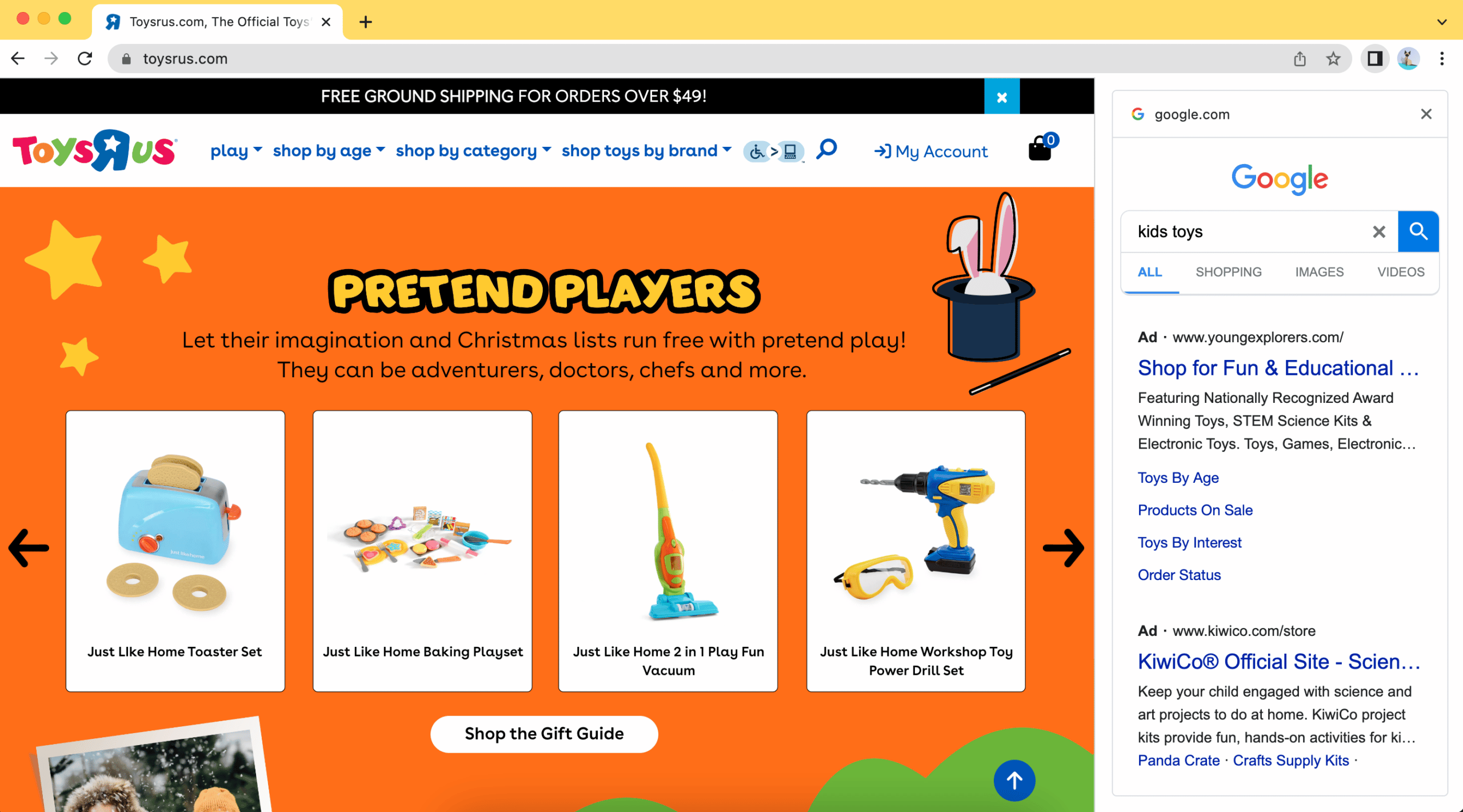 From the side panel, you can:
See all the available search results for your query

Browse the SERP

Click on a different website

Enter an entirely new search query and browse those results
If you do enter a new search, the website you're currently on does not reload. The search results update in the side panel, but you stay on the same page until you click on a different website.
The video below shows a quick example of how this new side panel works.
What Does the Side Panel SERP Mean for Users?
Google Chrome users have a new search experience available to them. This new way to browse search results and toggle among different websites can help users find what they need more easily.
For instance, users don't have to click back to the SERP and wait for it to reload if they want to look for a different website. They can now do this from the side panel. 
Furthermore, if users want to change up their search query or look for something else entirely, they can do so without leaving the page they're currently on.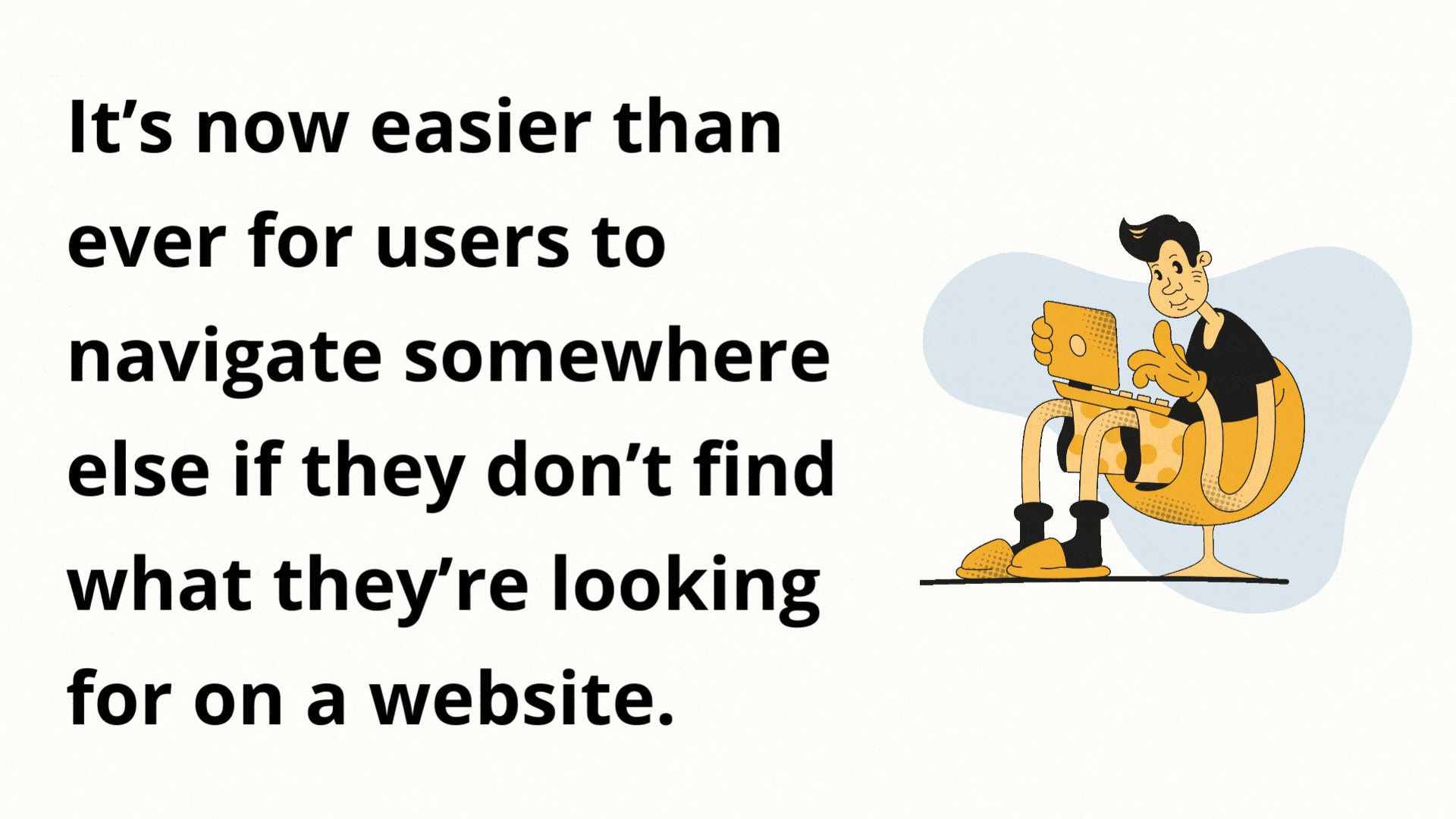 What Does the Side Panel SERP Mean for Marketers?
For marketers and businesses, this new side panel feature means that SERP competition is now available directly on your website. It's easier than ever for users to navigate somewhere else if they don't find what they're looking for on your site.
Therefore, marketers must focus on meeting user intent as quickly and seamlessly as possible.
To maximize user retention and engagement, digital marketers should:
Ensure the website loads quickly

Provide engaging, helpful content

Make the path to conversion as clear, enticing, and easy as possible

If running PPC ads, make sure the ads and landing pages are relevant to what users are searching for

For long blog posts, add jump links so users can see what information will be covered and easily skip to the sections that interest them
The Importance of User Experience (UX)
For digital marketers, providing a positive user experience (UX) is absolutely critical. Given that billions of people use Google Chrome and now have the side panel SERP available to them, it is vital to ensure your website offers a good UX.
The video below showcases how Google's side panel SERP makes it incredibly easy to leave websites that provide a poor UX.
Here's a quick recap:
When searching for running shoes, I first visited the Dick's Sporting Goods website

It took too long to load, so I opened the side panel SERP and clicked on an ad for Nike

Nike's ad for running shoes directed me to a page about running clothes

This didn't match my intent, so I returned to the side panel to look for a different website

Finally, I clicked through to Nordstrom's website, which took me to a relevant and fast-loading page showing running shoes, which ultimately met my intent
This example showcases how important it is to provide a positive UX. Internet users have come to expect and value a good online experience, and if your website doesn't provide it, it's now easier than ever for them to navigate away to a website that does.