What is Content Marketing?
The way you tell your story matters. Whether you're looking for help with an existing content strategy or starting from square one, Creative Website Marketing provides creative, compelling content marketing services to help set your brand apart.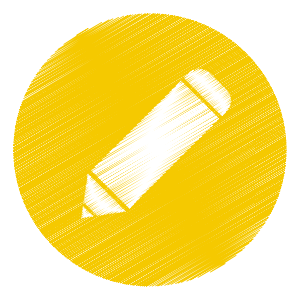 Content Calendar + Strategy
Receive a six or 12-month content calendar created for your brand and driven by your goals. Includes strategy guide, content topics, title examples, idea development & more.
Professional photography, video and copywriting services to enhance your brand and drive engagement with your business online.
Data Visualization
From infographics to dashboards and slide decks, we merge data & design to showcase information in a way that's clear, interesting, and impactful.
Content Promotion
Let us get your content in front of the right eyes through social media posts, paid advertising campaigns, email marketing, and more.
Quality > Quantity
We believe only in compelling content that elevates your brand, engages your audience, and showcases your value.
Full Transparency
When you work with us, you will know exactly what services you're paying for. Questions, comments and collaboration are always welcomed.
Brand Consistency
Our content marketing services are tailored to your unique brand, protecting the values and voice you've worked hard to establish.
World Class Customer Service
We pride ourselves on being friendly and accessible. If you have a question for us, you can reach out anytime.
74% of companies find that lead quality and quantity went up as they introduced a content marketing strategy.
82% of marketers who blog see positive ROI from their inbound marketing.
78% of CMOs believe custom content is the future of marketing.
Starting At Pricing
We do our best to make digital marketing affordable for anyone with a budget. When it comes to Content Marketing, we offer one-time deliverables or monthly service options.
No Long-Term Contracts
We don't require long-term contracts, but we do ask for 3 months to work together. After that, it's month-to-month.
Contact Our Team
As a strategic partner, we focus on results and relationships. We constantly bring new ideas and the latest digital trends to the table.
What are the benefits of content marketing?
One of the main benefits of content marketing, if done right, is that it can create 6x more conversions that traditional marketing. It can be one of the most cost-effective and analytics-driven methods for reaching new customers at the right time to start building a long-term relationship and moving prospects to the next step in their customer journey. 
Content marketing can increase website traffic, shorten the sales cycle, generate qualified leads, drive more sales, increase awareness and build brand authority within your industry over time.
What is the best approach to content marketing?
Start with a goal-driven strategy built around your target audience personas. Use a strategy-first approach that begins with an analytics-driven audit to understand how to leverage a variety of inbound marketing content types to deliver help, guidance, thought leadership and solutions right to your audience all across their customer journey. Multiple content assets provide options for your audience to consume and engage with your brand in the format they prefer.
How can I get content to show in the right place for prospects to find it?
Developing a content promotion strategy is critical for success. Without it, content will be invisible. There are many ways to promote content to connect with prospects across the customer journey. The most popular tactics include sharing and promoting content on social media, optimizing content to be visible organically on search engines, advertising with paid media, and nurturing leads via email.
How much does quality content marketing cost?
The good news is content marketing can be very cost effective compared to other marketing channels. Quality content helps expand your website to improve the user experience, so it provides a long-lasting lifetime value. Costs depend on your research and content development needs, as well as your goals and strategy. Pricing can start at $500 and goes up from there, based on the project criteria.
What's the best way to get started?
If you are looking for resources and help, Creative Website Marketing offers a free, no obligation consultation to identify opportunities. Feel free to request your free conversation with our team of experts today.
After you submit your info, someone from our team will get in touch with you ASAP. We'll reach out via email and schedule a convenient time to have a simple intro call.