Conversion Rate Optimization (CRO)
---
What is CRO?
Conversion rate optimization (CRO) refers to increasing the percentage of users who convert on your website – meaning they take a desired action, such as filling out a contact form, joining your email list, or making a purchase. Our approach to CRO is data-driven, systematic, and informed by user behavior.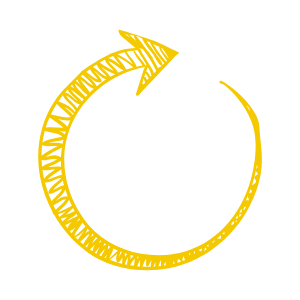 One-Time CRO Project
This data-driven analysis provides powerful insights to understand how users are interacting with your website. We strategically uncover points of friction and guide design changes to test for improvement. You will receive a customized report, improvement recommendations, and live walk through.
Monthly CRO Management
We manage ongoing testing of a variety of elements to continually improve user engagement and conversion rates. Testing can include navigation changes, call to action messaging & design, images, single vs multi-step forms and much more.
Heat Mapping & User Recordings
With these tools, we observe user behavior on your website, identify barriers to conversion actions, and develop recommendations for improvement.
Landing Page Design
Creation of custom web pages tailored to your audience and designed to produce specific conversions. Consistent branding, professional design, proven results.
User Experience (UX)
Effective websites are informative, interactive, well-designed, and easy to use. Is poor UX costing you leads? We can help get you back on track.
Conversion Tracking & Analysis
Conversion tracking measures meaningful engagement on your website. The data tells the story, allowing us to analyze what's generating user interaction, what's not, and why.
A/B Testing
When it comes to testing call to action buttons, color schemes, landing page designs, or more, we leave assumptions aside and let the data guide our strategy.
Device Level Insights
We explore your website's usability on desktop, tablets, and mobile, so you can provide a superb and seamless UX on every device.
Using video can increase landing page conversions by 86%.
Even just a 1-second delay in page load time can result in a 7% reduction in conversions.
CRO tools have an average ROI of 223%.
Starting At Pricing
We do our best to make digital marketing affordable for anyone with a budget. When it comes to CRO, we offer one-time deliverables or monthly service options.
No Long-Term Contracts
We don't require long-term contracts, but we do ask for 3 months to work together. After that, it's month-to-month.
Contact Our Team
As a strategic partner, we focus on results and relationships. We constantly bring new ideas and the latest digital trends to the table.
Conversion Rate Optimization FAQs
---
What types of conversions should we be tracking on our website?
The two main types of conversations that you should track are micro and macro. Micro, or secondary, conversions focus more on website engagement. Examples include using a tool, watching a video, downloading a white paper, subscribing to a newsletter or creating an account. Macro conversions are the primary actions that you want visitors to do like purchasing a product, calling your business, filling out a form or subscribing to a service.
If you use Google Analytics, you can set up conversion goals and events to analyze trends and see performance. Tracking micro conversions is important since they can lead to a macro conversion. Thus, you can see what brand engagement elements your visitors prefer.
How do you calculate conversion rate?
(Total Conversions / Total Visitors) x 100
Why is conversion rate optimization (CRO) important?
Improving your conversation rate means increasing the actions on your website that will lead to a sale. This improves your return on investment (ROI). Since the average website conversion rate is 1 – 2%, that leaves 98% of website traffic that brands can improve engagement with by focusing on CRO. By analyzing micro and macro conversions, you can get a broader view of your prospects' user behavior to find opportunities for improvement.
What are some of the main benefits of CRO?
One of the primary benefits for investing in CRO is improving website performance for the current visitors to your site. Improving the conversion rate will generate more leads and sales to grow the bottom line of your business. In turn, you will have more to invest back into your marketing program. Other benefits include reducing customer acquisition costs, acquire more customers over your competitors and improving your brand perception.
What are some key metrics to analyze the success of CRO?
Some popular metrics to that reveal insights into user behavior include:
Number of micro & macro conversions
Conversion rate increases or decreases for micro & macro conversions
Increases or decreases in number of leads, customers or sales
Return on investment (ROI) = Net Profit / Total Investment * 100
A/B testing results (Calls to action, form length, etc.)
Bounce rate
Average time on page
Page speed
Device-specific metrics 
Visitor flow, to better understand the customer journey
What's the best way to start implementing CRO?
The first step is to start with a CRO analysis of key metrics and user behavior, to develop a customized CRO strategy. This includes data analysis starting with an analytics review of current content and landing pages. Setting up video recordings of user behavior with heat mapping to identify points of friction can reveal opportunities to improve the user experience (UX). This quantitative and qualitative data will guide A/B testing, which should be ongoing for continued improvement of CRO.
If you are looking for more resources and help, Creative Website Marketing invites you to request your free strategy conversation with our team of experts today.
After you submit your info, someone from our team will get in touch with you ASAP. We'll reach out via email and schedule a convenient time to have a simple intro call.