This year, marketers have the opportunity to reimagine what an effective conversion rate optimization (CRO) strategy entails. 
As technology and digital marketing evolves, we're recognizing that conversions don't happen in a silo. Every step of the customer journey has an influence and plays a part in conversion rates. 
And that customer journey? It's more complex than ever before.
Today's journey from awareness to conversion may involve multiple devices, channels, and platforms. Some may even involve a combination of online and in-person interactions. 
As a result, the lens through which we look at CRO must expand. We have to take a broader, more holistic view of CRO in order to build and maintain high conversion rates.
Adjusting to this new perspective requires a shift in strategy. To create a competitive CRO strategy, marketers should consider the following 5 tactics. 
Increase Site Speed
You may not think of site speed as part of a CRO strategy, but if the majority of users leave your site before it even loads, how can you expect to improve conversions? 
According to Google, 53% of mobile users abandon sites that take more than 3 seconds to load. And it's not just mobile; computer users expect fast-loading websites too. Therefore, your website must load quickly if you want users to stick around.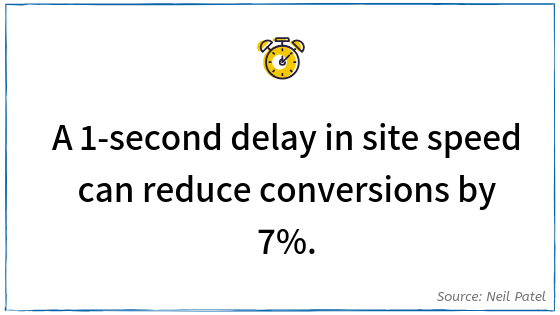 To start, evaluate your site speed with GTmetrix or Google's PageSpeed Insights. These tools give you a snapshot of your site speed performance, identifying issues and suggesting ways to improve. 
Whether it's through image compression, lazy loading, minimizing redirect chains, or a combination of these, increasing site speed can make a positive impact on UX. 
By reducing the number of visitors who leave your site due to a slow load time, you'll have more users exploring and engaging with your site. Therefore, this is a crucial first step in improving conversion rates. 
Optimize Mobile UX
Once users are on your website, you want to make it as easy as possible for them to convert. Typical CRO tactics include eliminating unnecessary copy, buttons, menu items, and other clutter in order to focus users' attention on your primary call to action.
However, CRO strategy must now also include special considerations for the mobile UX. 
Your site should already be responsive and mobile-friendly. If not, that's step one. Then, consider the following factors.
Where is your main call to action located? Can a user easily reach it with their thumb? 

Does your menu stay visible as users scroll? 

Do your forms pre-populate when possible?

Are all your phone numbers clickable? 

If you have a chatbot on your site (you should!), does it get in the way or impede a user's ability to navigate? 
More and more people are using mobile devices to search, shop, and discover. Improving your website's mobile UX and reducing obstacles to conversions will help you capitalize on mobile traffic, leading to improved conversion rates on mobile devices and overall. 
Protect User Privacy 
Conversions usually require users to provide personal information, whether it's a credit card number, an address, or simply a phone number. 
However, with rampant news of data breaches and other privacy concerns, users are often reluctant to enter their personal information online, especially if they're unfamiliar with a brand or company. 
Therefore, businesses must establish trust and reassure users their data will be protected. 
Above your contact form, during your checkout process, or elsewhere on your site, make it clear why you need the information you're asking for. 
Don't ask for redundant or unnecessary information. Let users know exactly what you will do with their information and data. Have an established privacy policy and, most importantly, adhere to it.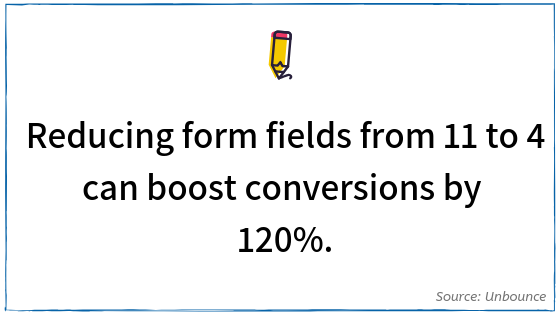 Entertain & Engage
Once users are on your site, you're in a fight to keep their attention. If you don't keep users engaged, they won't stay on your site long enough to convert. 
Today's users have come to expect interactive websites and entertaining online experiences. This presents a challenge to marketers. How can we entertain users while also conveying necessary information? 
One tactic is to supplement text with animation. Movement adds a new dimension to the page that captures attention and draws in the eye. Thus, animation and gifs are easy ways to add a layer of engagement to your site.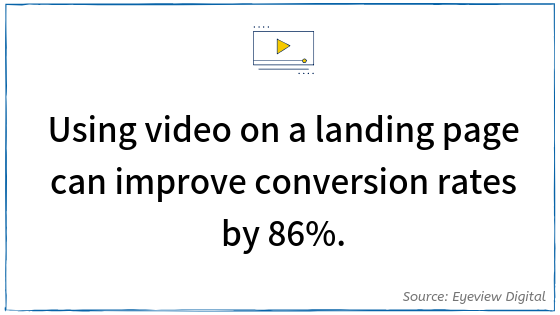 Additionally, video is an extremely effective tool to use on landing pages and throughout your website. Create a video that communicates information about your product, service, or overall brand. Make sure it's captioned for users watching with their sound off and for those hard of hearing.
Furthermore, display your brand's personality. Show your sense of humor. Be authentic. Talk about your values. Let users get to know you, and they'll reward you for it.
Meanwhile, don't forget to guide users to take an action. Whether you're asking them to subscribe to an email list, request a quote, or make a purchase, clearly state what you want the user to do.
If you've communicated your value in an entertaining and engaging way, visitors will be more likely to follow through on your call to action and convert. 
Be Transparent
Finally, as users move through the actual conversion process, transparency is critical. 
Take pricing, for example. If a user is hit with a bunch of unexpected fees during checkout, they may abandon the transaction. To avoid this, be upfront about your cost, and explain variables that may affect the final price. Let users know what they can expect during checkout and why. 
Even if your conversions don't involve a purchase, transparency is still key. Be clear about what you're asking users to do and what they will get out of it.
And once a user has converted, be transparent about next steps. If they've requested a quote, give them an estimated response time. If they've made an appointment, let them know when to expect a confirmation email. If they've subscribed to your newsletter, tell them how often they can expect to hear from you. 
Transparency not only helps encourage people to go through with converting but also helps build customer loyalty. A smooth conversion process and positive user experience increases the likelihood that they'll engage with your business again.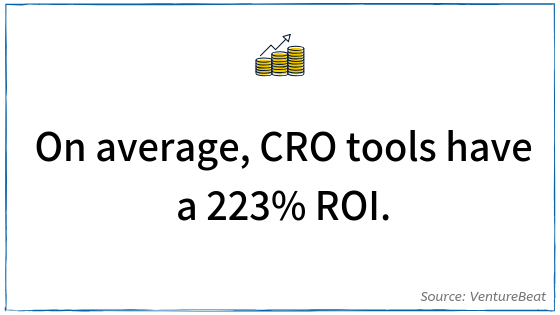 Integrating All of the Above
Each of the 5 tactics above play a role in developing strong conversion rates. A comprehensive and competitive CRO strategy should address all of these factors, integrating them into an approach that mirrors the expanding and complex scope of conversion rate optimization. 
For help developing your CRO strategy, visit our CRO services page or contact us today.