Still adjusting to working from home? You're not alone. The transition from being in the office every day to working remotely can be a lengthy process. 
For digital marketers in particular, working from home can present many challenges. Going from a collaborative environment to working independently can be difficult, especially in a fast-paced and results-driven industry that has been heavily impacted by the coronavirus.
As you continue to adapt to working remotely in these unprecedented times, consider the following work from home tips for digital marketers. 
Touch Base with Your Team Daily
When working from home, it's important to establish a routine of daily communication with your marketing team. This could be a quick phone call, a 15-minute video chat, or even a group email every morning outlining your objectives for the day. 
Daily communication helps ensure team members stay focused and are on the same page with both short-term and long-term projects. 
Without regrouping regularly, tasks may fall through the cracks. Misunderstandings or miscommunications can arise, leading to mismanaged projects, skewed priorities, redundant work, or subpar outcomes. 
Furthermore, working from home can be isolating. A daily touch-base creates the opportunity to keep team members engaged and connected to the mission of the business. 
Regular communication provides time to celebrate wins, recognize hard work, and offer support to those who need it. This can help morale stay strong during a challenging period of time, and help keep team members motivated. 
In the end, marketing is a collaborative effort, even when you're working remotely. Daily discussions will help keep projects on-track, team members engaged and accountable, and miscommunication to a minimum. 
Take Advantage of Free Online Resources 
In digital marketing, things change rapidly. New technologies appear overnight, and platforms like Facebook and Google Ads are constantly updating. When you're working remotely, it can be difficult to keep up with these changes. 
Luckily, there are a wealth of online resources available to marketers. Sites like Search Engine Journal offer the latest digital updates to keep marketers abreast of new developments in SEO, PPC, social media, and more. 
For visual learners, YouTube is an invaluable resource to learn new aspects of digital marketing or get updates in your area of expertise. Videos from experts like Neil Patel can help marketers learn new tools, gain new skills, or understand new developments in digital platforms. 
Online marketers who want to learn more about Google platforms in particular can check out Google Skillshop. These free, interactive tutorials can help marketers understand a variety of Google products. You can take the time to learn more about Analytics, for example, or become certified in Google Ads.
Whether you prefer reading blog posts or listening to podcasts, there are plenty of online resources to help you learn more about digital marketing while working from home.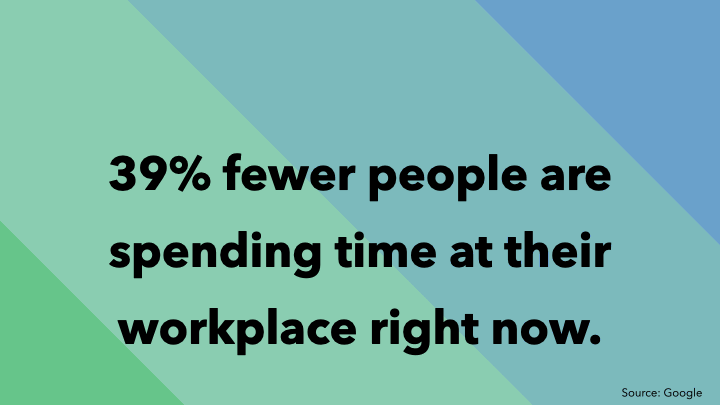 Don't Forget to Move
As digital marketers, we're often glued to our computers during the work day. A major adjustment to make when working remotely is remembering to get away from your desk occasionally to get some exercise. 
Without walking to your co-worker's office to ask a question or going down the hall to a meeting, it's easy to end up spending the whole afternoon sitting at your desk. 
However, while uninterrupted work may sound nice for productivity's sake, sitting too long can jeopardize your well-being. 
Thus, when working from home, it's important to take periodic breaks to work in some movement. Jogging around the block is great, but even stretching in your home office for 10 minutes is a beneficial option. 
Movement not only has physical benefits but also helps you maintain focus during the day. In a field like marketing which requires both creativity and attention to detail, movement can help stimulate ideas or give your mind a break when it's overworked. 
Plus, in these difficult times, movement and exercise are excellent ways to reduce stress. 
Depending on your preference and work style, you can either plan out your breaks in advance or take them spontaneously.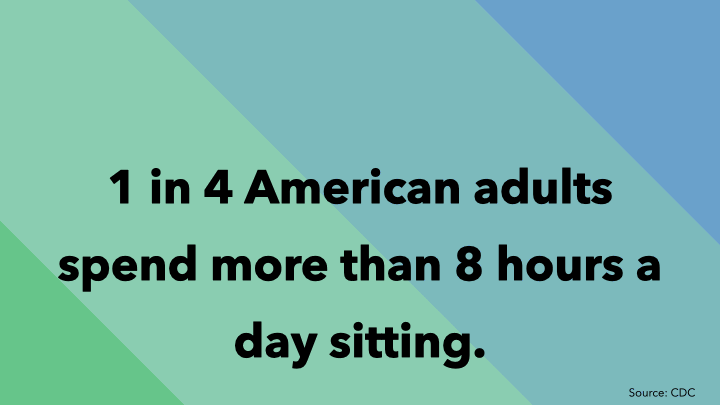 Need some ideas? Consider the following ways to get on your feet and away from your desk:
Check the mail

Walk the dog

Load or unload the dishwasher

Water your plants

Vacuum or dust

Start a load of laundry 

Call to check in on a neighbor

Take a walk around the block

Make an afternoon tea and drink it outside

Pull weeds or tend the garden

Play an instrument? Practice for 15 minutes

Stretch for 5-10 minutes

Try a new yoga pose

Download a workout app
After several weeks of working from home, you'll feel much less burned out if you consistently incorporate exercise into your work day. It will help you stay productive while also making sure you won't end up with aching legs and a sore back from sitting at your desk all day. 
Ask for Help
The final work from home tip for digital marketers is to ask for help when you need it. This can mean a variety of things.
It might mean asking a co-worker to proofread your ad copy at the end of a long day, asking your supervisor for help handling a difficult project, or asking for a day off if you're feeling overwhelmed by everything you're juggling right now.
These are unprecedented times, and we all need help to get through it. 
Asking for help can also mean reaching out to experts to help guide your business through this difficult time. If your company is struggling to generate leads right now, Creative Website Marketing can help. Contact us for a free strategy consultation today.