Determining how to choose a digital marketing agency can be tough. As a business, you want to make a smart investment and ensure your brand is in good hands. However, you may have multiple agencies to choose from, and it can be hard to know exactly which services you need or who can offer the most competitive strategies.
As a result, you may not know which agency is the best fit for your particular needs.
Luckily, there are some key factors to look for that can lead you to the right choice. The following 5 areas of consideration can help you evaluate different digital marketing agencies and determine which one can best meet your needs.
Whether you're a small business or large corporation, consider the following 5 factors when choosing a digital marketing agency.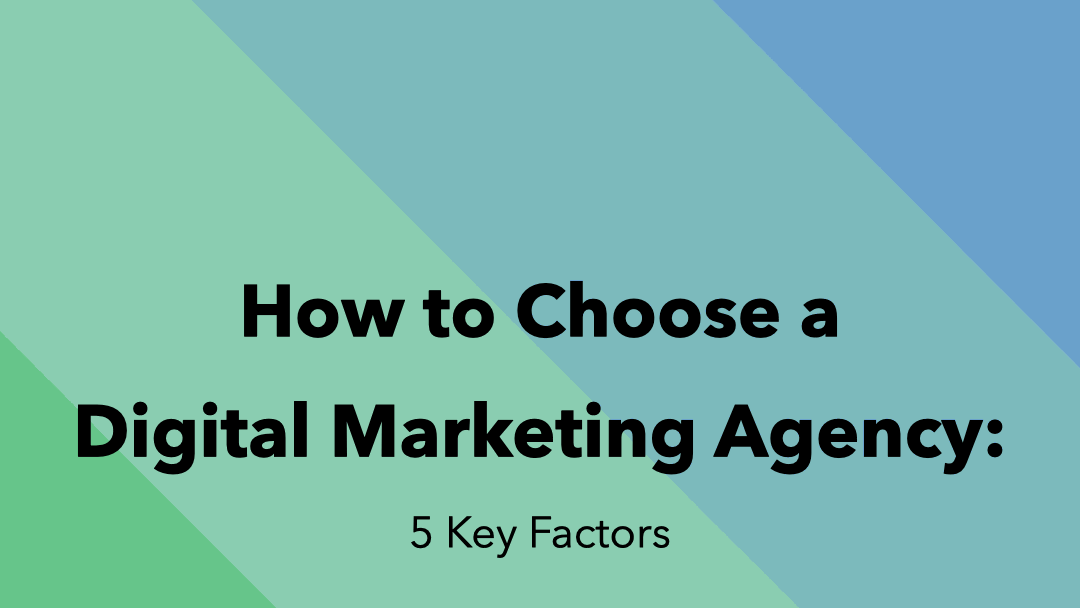 1. Services and Expertise
Online marketing encompasses a broad range of service areas. Some agencies are full-service, meaning they provide everything from social media management to email marketing. Other agencies focus on specific service areas, such as PPC Management.
Thus, when choosing a digital marketing agency, it's important to understand which services the agency provides. Do their service offerings align with your goals?
For example, if you want to increase organic traffic and keyword rankings, an agency that specializes in SEO services would probably be a better fit than a company whose primary focus is email marketing.
Furthermore, ensure that the agency not only provides the service you're looking for, but demonstrates expertise in that area.
An agency may offer a variety of services, but which ones are their bread and butter? What do they truly specialize in? This is important because you want to be sure you're hiring a team of experts.
For instance, an agency that specializes in one service may be a better fit than a full-service option if they have the knowledge it takes to bring innovative strategies to the table and make your company competitive.
Likewise, if an agency's areas of expertise don't line up with the services you need, it might not be the right fit.
To determine a digital marketing company's level of expertise, you can look for certain qualifications such as being Google Ads certified, a Facebook marketing partner, or a HubSpot certified partner. These are by no means a requirement. However, they can help increase your confidence that an agency has the expertise you're looking for.
To further assess an agency's level of expertise, note how comfortable they are discussing their services. For example:
Are they able to answer your questions? 

Can they explain technical concepts in a simplified, easy to understand way? 

Have they encountered your pain points before? 

Do they make the connection between their services and your business goals?
Prioritize agencies that demonstrate a thorough understanding of the services you need. By doing so, you will be better positioned to choose a digital marketing agency that can deliver results and help you meet your business goals.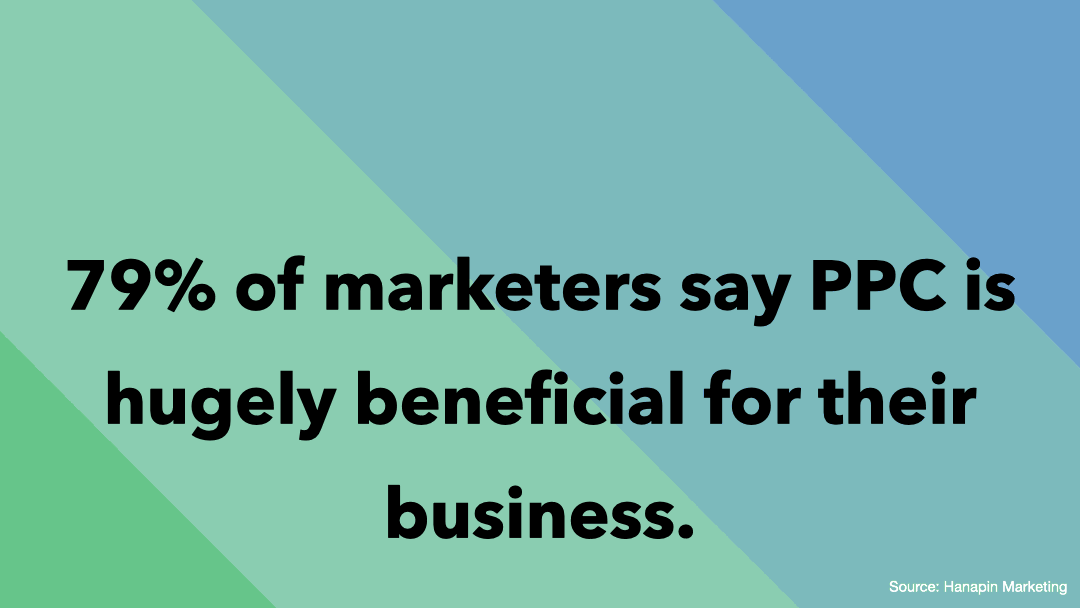 2. Knowledge of Your Business
In addition to specializing in the services you need, digital marketing agencies need to understand your business. 
Industry experience is a plus. Having worked with other businesses in your field, the agency will be familiar with the unique challenges and landscape of your industry. They may also be able to apply strategies to your business that have worked for others in the industry.
However, every company is different– even ones in the same industry. Tactics that worked for one of your competitors may not necessarily be right for you.
Therefore, even more important than industry experience is an agency's willingness to get to know your specific business. They should ask questions about your goals, your brand, your target audience, and more.
All of this develops into a picture of what success looks like for your business.
Why is this important? Ideally, you don't want a cookie cutter approach. Instead, you want a custom strategy tailored to your company. Your unique needs and KPIs should inform the agency's approach from the very beginning.
That way, your digital marketing efforts sync up with your business goals. Your strategy, your messaging, and your objectives are aligned. As a result, you're more likely to achieve the outcomes you desire.
3. Good Communication
Another consideration when choosing a digital marketing agency is communication. As with any working relationship, communication is key. If you want to launch a new initiative quickly or if a time-sensitive issue arises, you're going to want an agency partner that's responsive and ready to work with you to find a solution.
To evaluate the communication style of a marketing agency, take note of how easy it is to get in touch with them. Is it a chore? Does it take multiple emails to get a response?
It's a bit too much to ask for an immediate reply every time you reach out. However, if you have to send three emails and leave a voicemail before they get back to you, that's not a good sign.
In addition to response time, pay attention to their approach to customer service. For example:
Are they willing to answer questions?

Do team members demonstrate flexibility?

Is this a group of people you would enjoy working with?
Furthermore, an agency should be able to communicate their services in a way you can understand. Digital marketing is a complicated industry with a lot of jargon and specializations. It's important to find an agency who can explain complex terms and concepts in an understandable manner.
That way, you are informed about the marketing tactics the agency uses. Perhaps more importantly, you'll understand how those tactics help accomplish your business goals.
Without good communication, a disconnect can occur between your business and the online marketing agency.
For example, the agency may end up implementing tactics that don't serve your business goals. If they are unresponsive and lack good customer service, you may have a difficult time remedying this problem. Or, if they haven't clearly communicated the services they're providing, you may not even know the marketing efforts aren't aligned with your goals. Meanwhile, you're paying for services that don't benefit your business.
Therefore, communication is a crucial consideration when choosing a digital marketing agency.
4. Reviews and Testimonials
When wondering how to choose a digital marketing agency, reviews and testimonials are helpful tools.
Today's consumers have come to rely on reviews as part of their purchasing process. In fact, according to the Spiegel Research Center, around 95% of customers read reviews before making a purchase.
Although researching marketing agencies is different than shopping for a new coffee maker or pair of running shoes, reviews can still be useful in helping you evaluate your various options.
Google My Business is often a great place to start. These reviews are easy to find and can give insight into the experience of working with a certain agency.
The number of reviews for each agency will depend on their size, how long they've been in business, and other factors. However, the content of the reviews holds the most value. Are they generally positive? Are customers satisfied? What details are included that might help set an agency apart?
In addition to Google reviews, many digital marketing companies will feature testimonials on their website. While these quotes are typically hand-picked to show an agency in the best light, it can still be helpful to browse testimonials.
Furthermore, case studies can be helpful sources of information. As opposed to most testimonials, case studies provide data to show that the agency has produced measurable results for their clients. This can be especially useful if the case study relates to your industry, company size, or market.
Trust signals like reviews and testimonials can be a great way to sort through different agencies and get a sense of what their customers have to say.
Keep in mind, however, that a five-star rating doesn't automatically mean an agency is the best fit for your business. Thus, it's important not to rely solely on reviews and incorporate other factors into your decision.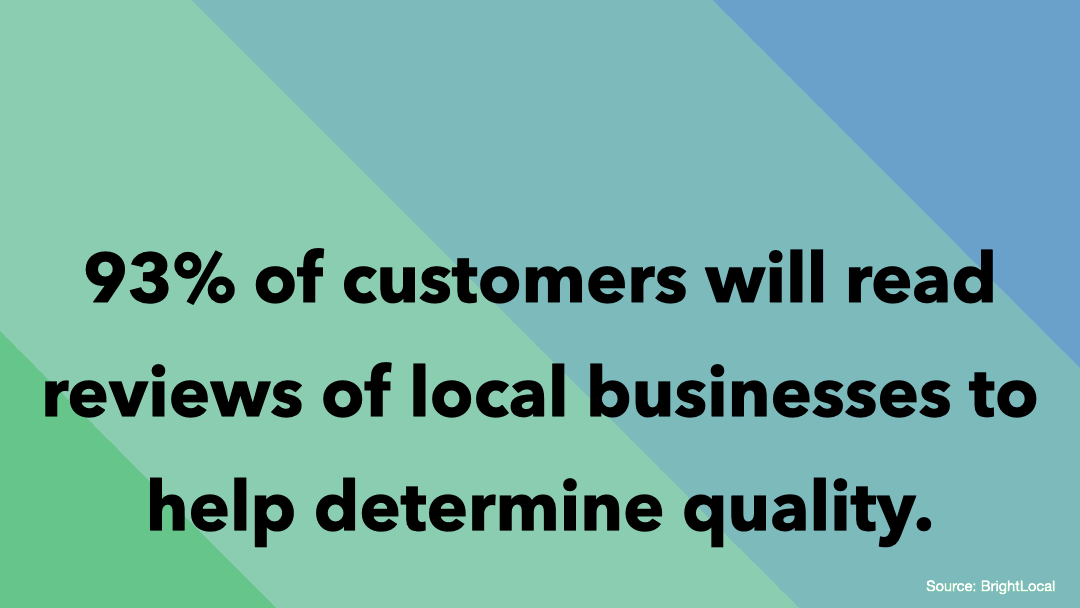 5. Realistic Expectations
When you are deciding which digital marketing agency to hire, be aware of the expectations they are setting.
A top-notch agency will set clear expectations with you. They will be transparent about things like pricing, scope of services, timeframe, and deliverables.
Furthermore, they should be straightforward about the results you can expect from their services. Be wary of agencies that overpromise or guarantee results that sound too good to be true. For example, if an agency says they can double your organic traffic overnight or dramatically increase email subscribers right off the bat, that's a red flag.
Having an agency guarantee amazing results may sound enticing at first. However, promises of rapid, extreme growth can indicate deceptive and unethical practices– or plain dishonesty. When you're looking for a strong, viable, and long-term agency partnership, those are qualities you want to steer clear of.
Not only are shady marketing techniques unethical, they're often ineffective and unsustainable. Google and other search engines are aware of these techniques and have grown sophisticated enough to recognize them.
In fact, Google will penalize websites for things like keyword stuffing, cloaking, and other "black hat" marketing tactics. Once your website has been flagged for such practices, it can be difficult to recover.
Data and privacy is another consideration. This is a huge focus area right now, and abusing user data or violating privacy policies in online marketing is very serious. For this reason alone, you do not want to get involved with an agency engaged in unethical, deceptive, or manipulative practices.
Instead, you want a trustworthy agency acting on your behalf.
Look for agencies who are honest about what they provide and the results you can expect. Digital marketing isn't an overnight fix in most cases, especially in areas like SEO and content marketing.
That's not to say that agencies can never produce quick results. Just be aware that if it sounds too good to be true, it probably is.
In the long run, it's better to work with an agency that provides legitimate, lasting services that set you up for long-term success.
Making Your Decision
After evaluating your different options, it will be time to make your decision and select a digital marketing agency. When that time comes, hopefully the 5 factors above will have helped you narrow down your choices and find the right fit for your business.
If you haven't yet found the right agency, consider Creative Website Marketing. A strategy-first digital marketing agency in Nashville, TN, we focus on SEO and PPC Management services. Feel free to browse our services, join our email list below, or request a proposal today.