From checking the weather to looking up local movie times, more and more people are turning to voice search to receive their information. In fact, ComScore predicts that more than half of all searches will be done via voice by 2020.
Voice search technology enables people to search the web using spoken words, rather than typing in their search terms. This mode of searching has been popularized by technology such as Siri, the voice search feature on iPhones, as well as "smart speakers" like the Amazon Echo and Google Home. These digital assistants allow people to ask verbal questions and receive prompt replies, without even pushing a button.
In the world of digital marketing, where so much has been built around text searches, this trend will undoubtedly generate change.
How can digital marketers prepare for this paradigm shift?
Two keys to taking advantage of voice search: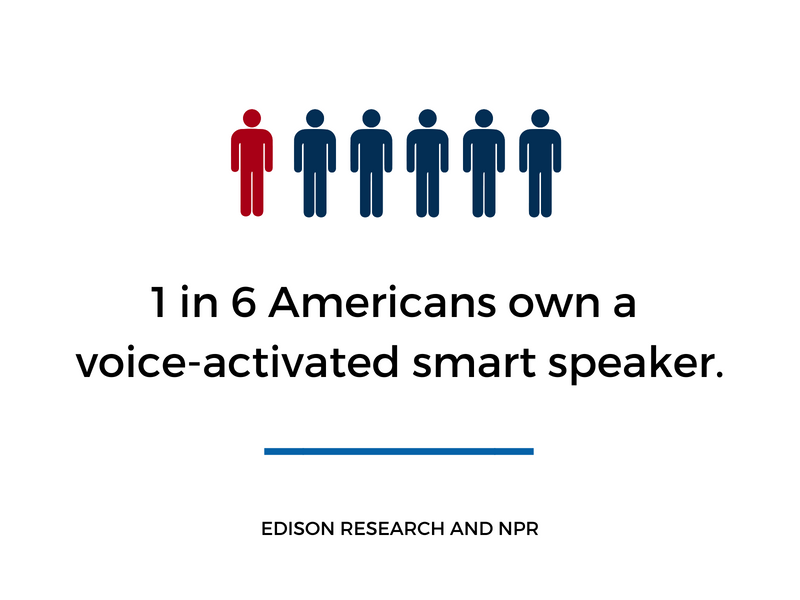 1. Use Natural-Sounding Language
Voice searches come as a spoken question or statement. As a result, the phrasing is often different from that of a typed search.
These differences occur because people speak to their digital assistants the way they would normally talk in a conversation, as opposed to the shortened, abbreviated way we typically type out our search queries.
For example, if someone is thinking of buying a new TV, they might type into Google, Best TV brands. However, a voice search would likely sound something like, Hey Google, what TV should I buy?
For marketers, this indicates a shift in the keywords that will become more common with the rise of voice search. Long-tail keywords will become more popular, mimicking natural speech patterns rather than the concise language of typical text searches.
This means that, in addition to targeting these keywords in paid search, businesses will need to incorporate these longer keywords and phrases into their websites and content.
Strategies for integrating these natural-language phrases include:
Incorporate long-tail keywords in blog post headers and sub-heads

Add a Frequently Asked Questions (FAQ) section to your website with questions and topics that mirror voice search queries

Create content that answers the basics of your products or services, such as who, what, when, where, why, and how

Strive for readable, conversational content

Perform keyword research to determine the questions your target audience is asking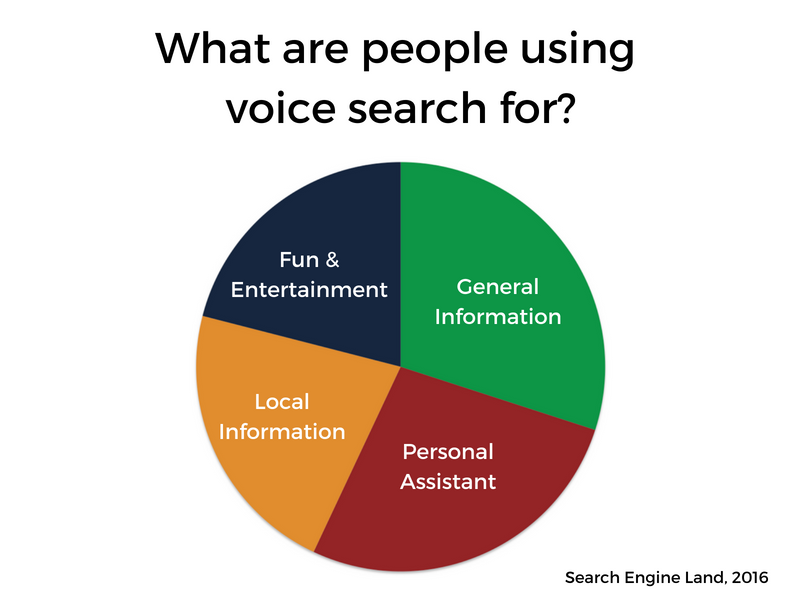 2. Focus on User Intent
In addition to focusing on shifting keywords and language patterns, marketers must consider user intent with regard to voice search. According to Google, voice searches are 30 times more likely to be action queries than text searches.
In fact, many people search by voice when they're already on the go. This means that often times, people are using voice search to make purchases (i.e. ordering pizza) or to find places to patron (i.e. searching for nearby restaurants).
In order to capitalize on the intent of these users, marketers should craft content that directly answers typical search questions.
Furthermore, local businesses should utilize keywords such as the name of their city or state, as well as focusing on getting positive user reviews to increase local search rankings. These businesses should also be sure to register on third-party apps and local directories to increase exposure.
How popular is voice search already?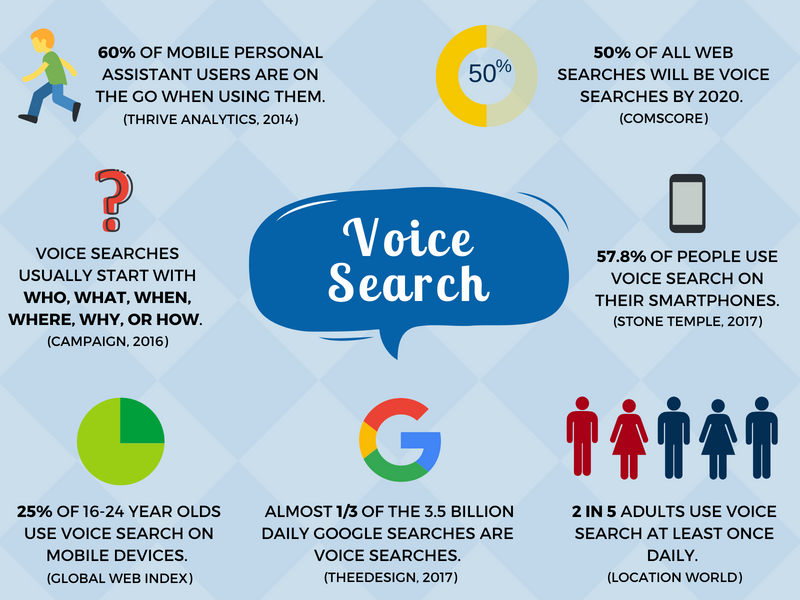 Northstar Research estimates that in the US, over 50% of teens and 41% of adults use voice search daily. With that number expected to skyrocket in the coming years, today's digital marketers have a tremendous opportunity to anticipate and adjust to this new trend.
To learn more about enhancing your digital strategy or how we can help manage and optimize your paid search campaigns, contact Creative Website Marketing here.
Creative Website Marketing is a digital marketing agency in Nashville, TN, helping businesses throughout the country execute strategic brand awareness + lead generation efforts.