Last year in August we talked about the shift mobile devices have created and how Google planned to implement the mobile-first index. You can read our previous post here, but for a quick review, the mobile-first index means Google will now be ranking its search listings based on the mobile version of content (on your website), even for listings that are shown to desktop users.
According to searchengineland.com, Google announced that it has finally begun the process of rolling out the mobile-first index to more sites. If you haven't yet optimized for this, rest assured that this rollout is only for sites that follow best practices (as of now).
What Do You Need To Do?
Google plans on notifying webmasters and site owners of the migration thru the Google Search Console. You can expect to see a message like the example below for your website once the change has been made.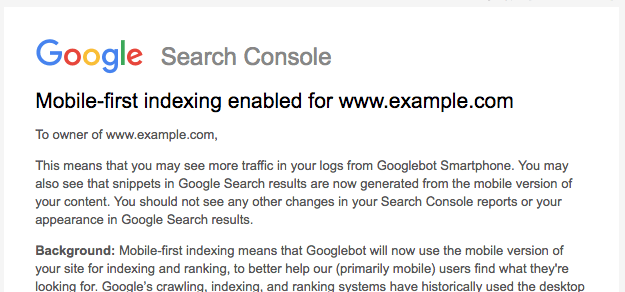 You'll actually be able to check out your 'Index Coverage' on all the pages of your website and see what pages show errors (hopefully zero), are valid but have warnings, are valid, or excluded.
In addition to the index coverage, you can access a performance dashboard to review a few relevant metrics that might be a little easier to understand than thru Google Analytics. Not familiar with Google Search Console (or Google Analytics)? Get in touch with us here and we can help change that.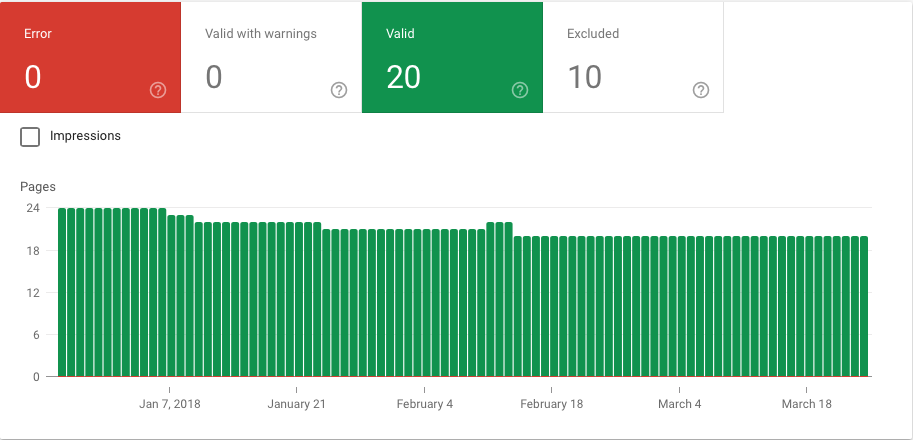 We feel it's fair to expect the change in indexing to be implemented in full by May of this year (2018). Make sure you aren't left behind!
If you would like to analyze your mobile strategy for your site, feel free to connect with us through our website. We'll be happy to discuss your business and provide an online marketing strategy to meet your digital needs.
Creative Website Marketing is a digital marketing agency in Nashville, TN, helping businesses throughout the country execute strategic brand awareness + lead generation efforts.