At the end of April, Bing Ads announced it has rebranded into Microsoft Advertising. However, the change extends beyond just the name. 
The new direction of the PPC platform will reportedly involve more artificial intelligence (AI), as the platform looks to focus more heavily on data, intent, and targeting.
Competing with Google Ads (formerly AdWords), the dominant player in PPC, is sure to remain a priority. However, Microsoft Advertising is also forging innovative paths of its own.
In fact, the rebranded platform is developing new features and striving to offer options that aren't available in Google Ads.
What does the Bing Ads rebrand indicate?
Microsoft announced the rebrand at this year's Bing Ads Partner Summit. The new name coincides with a shift in the direction of the PPC platform. 
Microsoft Advertising is looking to not only offer advertising products that are on par with Google Ads, but also develop unique features beyond what Google offers.
In some cases, the platform already does this. For example, Microsoft Advertising offers image extensions, which are not an option in Google Ads. These extensions display images along with a text ad, creating a visual dimension that's typically absent from the SERP (search engine results page).
Advertisers can upload up to 6 images per ad group or campaign. Currently, only one image can be displayed per ad. However, Microsoft is experimenting with formats that allow multiple images to accompany a single ad.
In addition to helping the ad stand out on the SERP, these extensions allow you to provide a unique URL for each image. As a result, you can customize where you direct users depending on which image appears with the ad.
Image extensions are not the only way Microsoft Advertising has been innovating in the digital marketing field. Back in March, while still branded as Bing Ads, the platform partnered with Samsung to launch a 3D ad.
Created to support the release of the Samsung Galaxy S10, the ad allowed users to rotate, zoom, and interact with a visual of the phone. The visual was located in the Bing Knowledge Panel.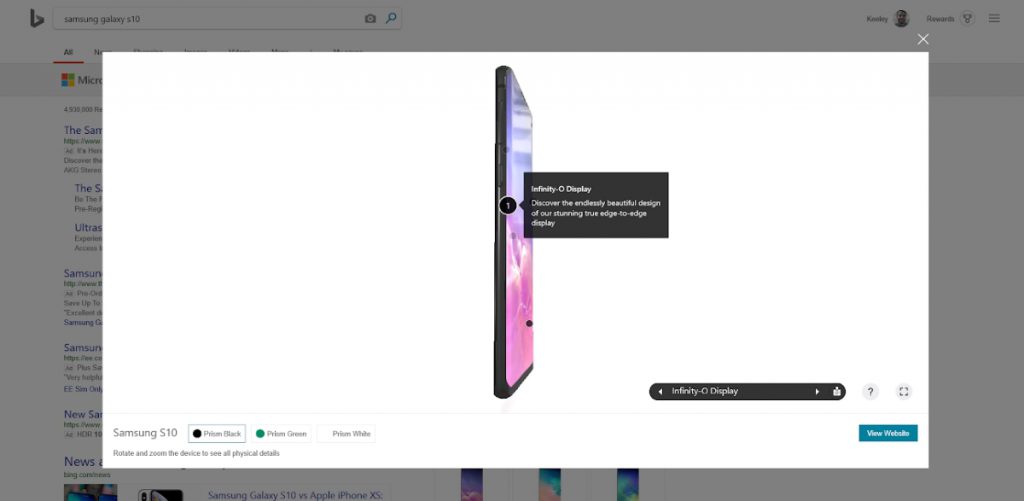 While this feature isn't available to all advertisers yet, it's an exciting indicator of the future of the platform.
Striving to continue on this path of innovation, Microsoft Advertising is working on more unique features. According to Search Engine Land, the platform is working on video extensions, review extensions, and more.
What are the pros and cons of Microsoft Advertising?
When it comes to PPC, Google Ads is undoubtedly the biggest platform. However, Microsoft Advertising has several advantages over Google. For instance, according to Wordstream, the average CTR (click-through rate) on Microsoft Advertising is about 50% higher than Google Ads.
Furthermore, the average CPC (cost per click) on Microsoft Advertising across all industries is $1.54. That's 33% lower than Google Ads. This trend continues with Microsoft Advertising's average CPA (cost per acquisition), which is an estimated 30% lower than in Google Ads.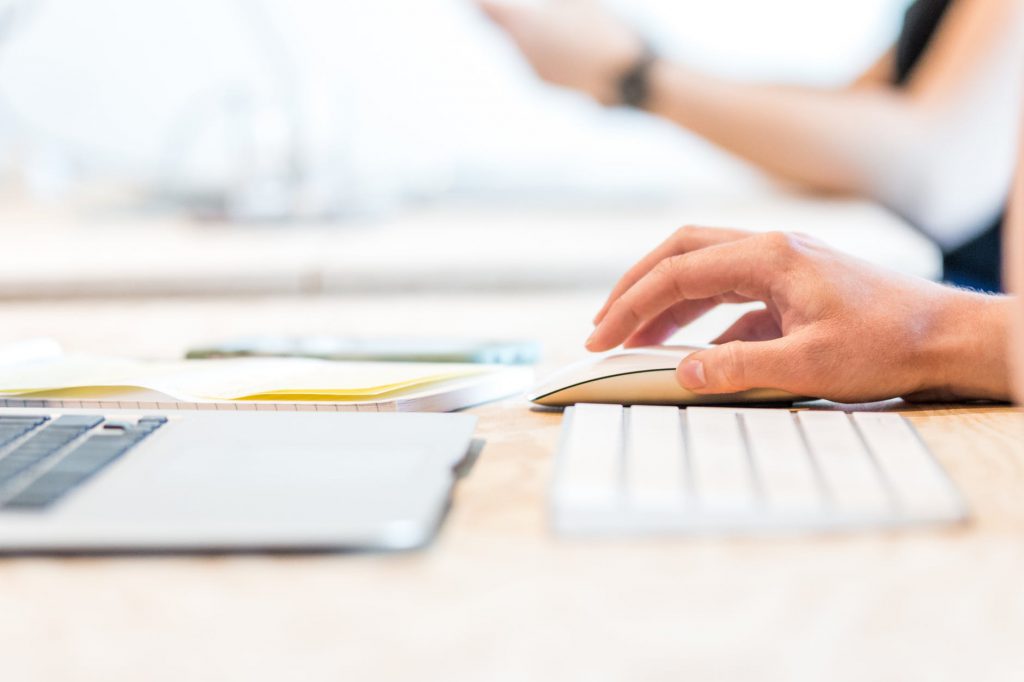 The cons? Microsoft Advertising simply doesn't have the same reach as Google Ads.
Google gets over 5 billion searches per day. Meanwhile, the Google Display Network (GDN) consists of more than 2 million websites, videos and apps. According to ComScore, the GDN reaches over 90% of Internet users worldwide.
Google especially dominates mobile search. According to Statista, Google captures 95% of the mobile search engine market in the U.S. Given the increasing prominence of mobile search, this is a definite disadvantage for Microsoft Advertising.
Nevertheless, by using Microsoft Advertising, advertisers can reach 137 million unique users. This is much smaller than Google, but still significant– almost half the population of the U.S.
This reach combined with its lower costs and higher interaction rate makes Microsoft Advertising an effective and worthwhile paid advertising option.
With the rebranded platform's emphasis on innovation and data-driven capabilities, we're excited to see how Microsoft Advertising continues to evolve.
Interested in PPC advertising for your business? Check out Creative Website Marketing's PPC Management services, or contact us today!
Creative Website Marketing is a digital marketing agency in Nashville, TN, helping businesses throughout the country execute strategic brand awareness + lead generation efforts.