Transportation Industry Case Study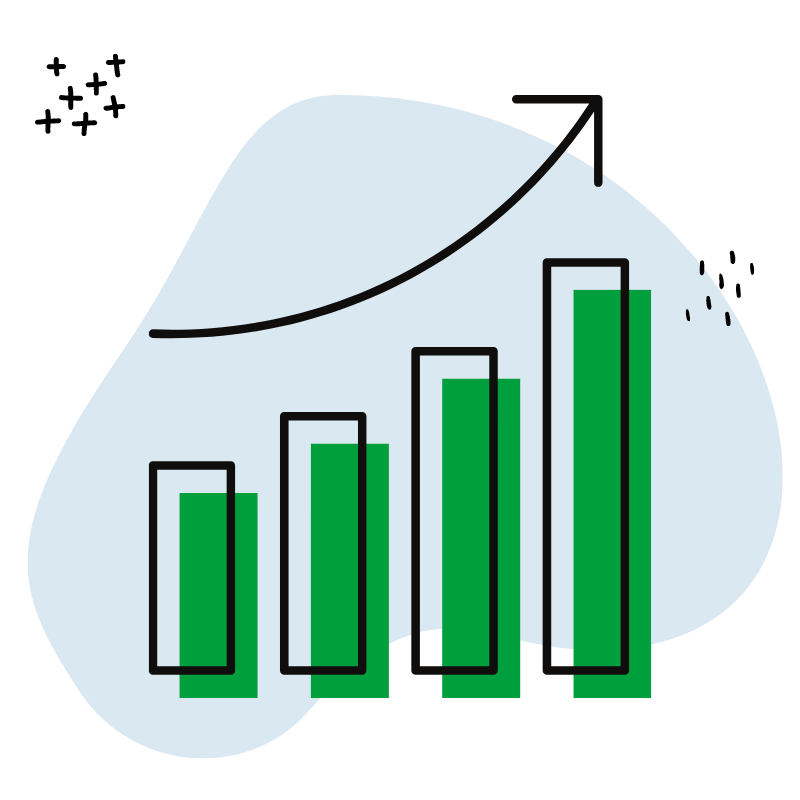 90% Reduction in Cost per Conversion with PPC Services
Overview
In this case study you'll learn how our PPC tactic of using a new AI driven Google Ads feature was able to reduce the cost per conversion for a regional transportation company from $164 down to $15 in 13 days.
For reference, an average non-emergency medical transportation business charges between $25 and $60 per hour. Variables include pickup and destination location, number of seniors per ride, and other factors. This is a $15 billion per year industry, so it can be a very lucrative business.
If we take a conservative monthly average revenue generated of $4,250 ($42.50 x 100 hrs/mo ), that puts our return on ad spend (ROAS) at 340% or 3.4:1, meaning for every dollar spent on advertising, you will make $3.40 in revenue. (Yes this example includes our agency's monthly management fee plus media spend.)
At full capacity, the ROAS would be 544% or 5.4:1, meaning for every dollar spent on advertising, you will make $5.40 in revenue. Once we determine the lifetime value of a customer (in process now), profits will look even stronger.
Background
This campaign needed to quickly pivot after COVID-19 created a major decline in the demand for the traditional transportation services this business offers. Demand for senior transportation remains high, so this service has become a primary focus.
Managed Solutions – PPC Advertising
In an effort to improve performance and boost direct response using Google Ads, we implemented a new ad product testing plan that proved to increase conversion rate (CVR) by 809% within 13 days of launch. The top-line strategy approach is shown below:
46% of all searches on Google are for local businesses, so geo-targeted keywords have a very high user intent

Improve response rates by testing a new ad product that features a user's actual location in the ad headline. This removes the guesswork of predetermining geo targeted keywords, so ad relevance is at its peak. Read more about Location Insertions in our recent blog post.

Implement our proven approach to creating responsive ad copy

Learn over time which combinations of headlines & descriptions resonate with the target audience
This PPC strategy, in the 1st 13 days, produced the following quick wins:
-90%

reduction in cost per conversion

+890%

increase in conversion rate (CVR)
Our ongoing monthly management services will provide continuing improvements and learnings to drive even more qualified leads based on data-driven insights for an ever improving ROAS.
Key Takeaways
A strategically managed PPC campaign can have an immediate impact to improve direct response with a positive impact on lead conversion. Creative Website Marketing has an advantage over competitors, as we are able to apply our 28 years of experience and expertise across multiple industries to analyze and jumpstart results.
The senior transportation space is highly competitive, so our monthly managed PPC package allows us to apply our proprietary process to implement ongoing improvements and to keep campaigns relevant, capitalizing on all of the new products and features that continue to be available in Google Ads.
Our proven PPC strategy can help you achieve the right search visibility for your business to win new customers, driving a high lifetime value and profit per customer. If you need help with your PPC strategy, request a proposal today.
Ready to Grow Your Business?
Let's get started.